Arran 14 Year Old
Summer Sipper
0 085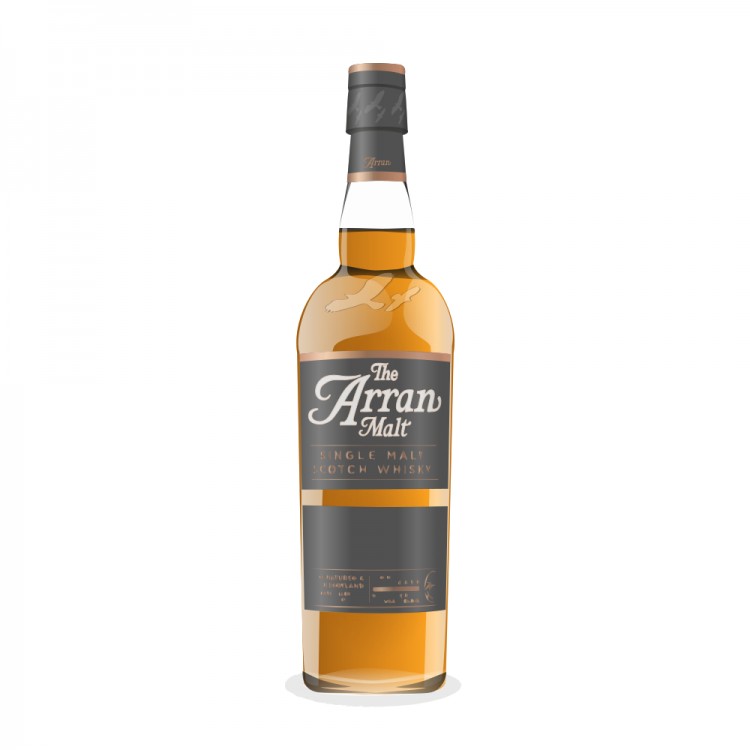 Nose

22

Taste

20

Finish

22

Balance

21

Overall

85
Distribution of ratings for this: brand user
Over the past year I've found a renewed fondness for the orange-nosed younglings of the Southern Hebrides, Jura and Arran.
The Arran 14 was launched in 2010 and was their oldest expression until the release of a 17yo,earlier this year.I haven't had the opportunity yet to try this new expression. But at least for now, the older=better saying seems to apply to the Arran range, with the 14yo outclassing the rest.
Colour: straw gold
Nose: the 4Fs: fresh, fruity, floral and fairly complex Underlying tones of a fruit hamper: scents from oranges, bananas, pineapple, peaches, raspberries, butter apples. But this is no overly fruity malt, the floral notes and the vanilla tone it down, making it more creamy: with soft hints of vanilla, mint, honey and whiffs of freshly cut grass. In the background some salty liquorice is lingering with hints of oak.
Mouth: a base of citrus notes, toffee, sea salt , with a touch of honey and various spices: ginger, cinnamon and clove.
Finish: rather long, slightly bitter and drying, spicy with black pepper, cinnamon and a touch of salt. Slightly briny, beyond the spicy facade there are notes of shortbread, oak, nutmeg, vanilla with underlying notes of tangerine.
Conclusion, just as with the Juras a strong and complex fruity nose, a bit flat on the palate, but a strong finale. An easy light and fruity sipper for a warm summer's day.
Find where to buy Arran whisky