Bushmills 2001/2014 Uisge Beatha Taigh
Irish Apple
0 085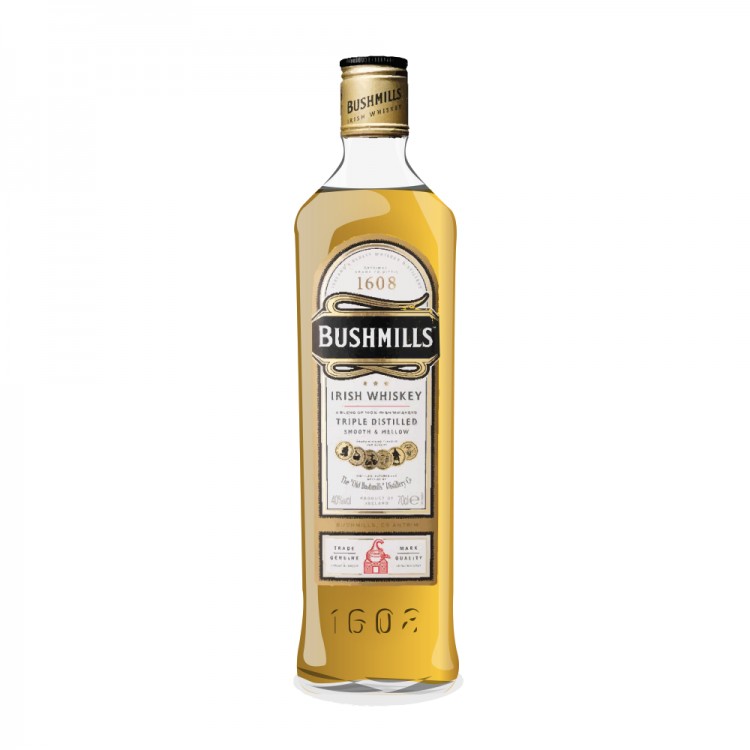 Nose

20

Taste

23

Finish

22

Balance

20

Overall

85
Distribution of ratings for this: brand user
A free sample of Irish Whiskey from Jurgen's Whiskyhuis. For the mere fact that their website wasn't up-to-date and some of my orders were no longer available. Why I can only repay that kindness, by writing a review… after waiting for more than a year …eeuhm. An Irish bastard malt from independent bottler Uisge Beatha Taigh, bottled exclusively for the Whiskyhuis. With no clues in the name and three different distilleries depicted on the label, one can only make an educated guess about its origins. Or just consult the good old internet. Bushmills it is!
---
Description: a 13yo whiskey distilled in 2001, bottled in 2014 by Uisge Beatha Taigh at 60.0%ABV, the casks that were involved are unknown.
Nose: a soft, but fresh concoction of white fruits, eucalyptus and vanilla. Along the road we meet some notes of pear, gooseberry, hazelnut, rice starch and a whiff of peach, maybe?
Mouth: wow what a surprise: punchy, as a 60%er should be, yet the alcohol is not overwhelming. Succulent red apples and citrus on the palate, wood dust, some vanilla sugar and a touch of ginger.
Finish: short'ish, fading with a touch of liquorice.
---
Verdict: I am starting to see a hit-and-run pattern here: soft nosed, followed by a punchy palate, with an ephemeral finish. Even though it does not come as cheap as one would expect from an Irish Whiskey, I can only ask myself:"if this is the future of Irish whiskey distinct from the Scottish, where do I sign?"
Find where to buy Bushmills whisky