Canadian Club Chairman's Select 100% Rye
A bit too polite
1 079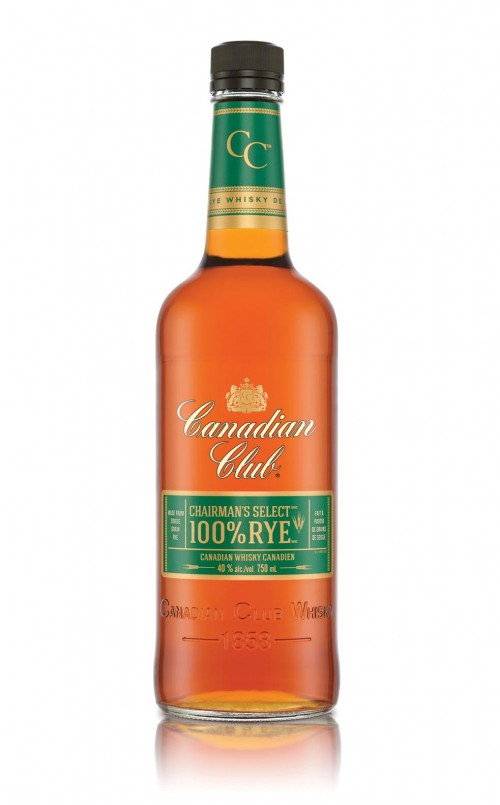 Nose

21

Taste

20

Finish

20

Balance

18

Overall

79
Distribution of ratings for this: brand user
Canadian Club is one of the most popular brands of Canadian whisky. Heck, it was featured prominently in AMC's Mad Men as Don Draper's whisky of choice. Canadian Club Chairman's Select 100% Rye is something different though. Chairman's Select is awkwardly marketed as "the Single Malt of Canadian Whisky" despite the fact that it isn't made from malted barley at all, and despite the fact that there are Canadian distilleries that actually produce single malt whisky. Why the choice of those particular words? I'd venture to guess that the marketing department at Canadian Club knows their target audience. In my humble opinion, this whisky isn't aimed at the experienced connoisseur, but rather at the person who normally drinks CC & ginger and wants to try out some "sipping whisky". The bottle of Chairman's Select even comes in a tube reminiscent of many single malt scotches.
Tasting notes
Nose (undiluted): rye spice, freshly cut wood, cinnamon, toffee, black pepper
Palate (undiluted): soft arrival, a bit thin, lots of toffee sweetness, some vegetal rye, a bit of clove
Finish: short to medium length, more oak, cloves, cinnamon, and toffee
Water doesn't add anything to this whisky; it just thins everything out. A large ice sphere tones down a bit of the sweetness, but the rye spice still feels like it's in the backround. All the component flavours are good, I'd just like the volume turned up. The Chairman's Select is a good whisky: it has the potential to be a great whisky. I'd love to see this bottled at 100 proof (50% ABV) or even at cask strength. Allow me to re-iterate: I don't think the people at Canadian Club are targeting the "sipping whisky" enthusiast or aficionado with this whisky. It's a respectable mixer and a decent introduction to a 100% rye whisky. If you're new to sipping whisky or to rye in general, this whisky is a good introduction. If you're a more experienced whisky drinker, I recommend you try before you buy. You may find this one a bit too nice.
Find where to buy Canadian Club whisky