Glenfarclas 25 Year Old
Delicious aroma
0 084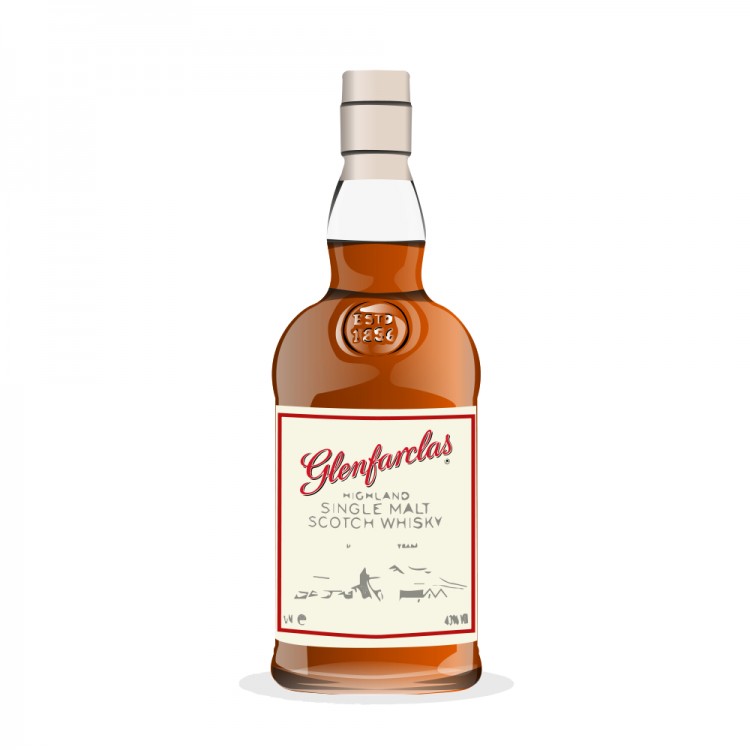 Nose

~

Taste

~

Finish

~

Balance

~

Overall

84
Distribution of ratings for this: brand user
I ordered a gift box of Glenfarclas 15yr in January, and this wee bottle of 25yr came with it. I think it is now time to crack it open and enjoy!
Nose: WHAT A NOSE! Wow. DEElicious. Currants, apple fritters, cinnamon, and fruitcake! I am loving this. Just the slightest bit of nose tingle. Just enough to remind me its a whisky that I'm nosing, and not a frosted Christmas cake! Mmmmmm.....
Palate: Ooh! A little tart. Spices building. The mouth leaves a lot to be desired. Not very good, really.
Finish: THERE IT IS! Long and wonderful. Not very sweet at all; mostly spicy and cinnamon. The backwash of aroma is fantastic. Just a subdued version of the nose. More spice; less sweet.
I come back to the nose for the best part. It is intense, flavorful, and mind-numbing. Pralines. So good.
This whisky has a great nose, but the 15yr beats it -- hands down.
Find where to buy Glenfarclas whisky