Glenfarclas 25 Year Old
Crème de la Crème
0 195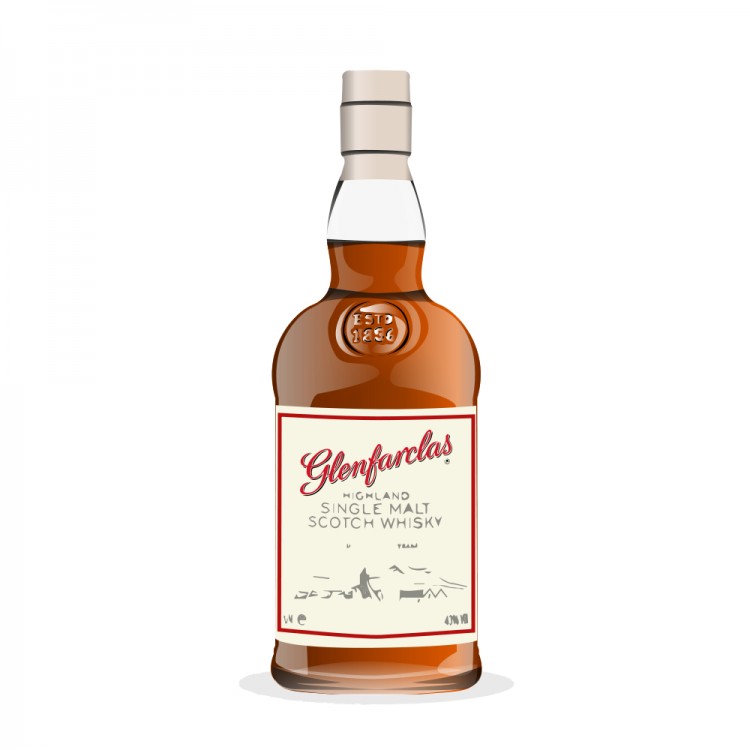 Nose

~

Taste

~

Finish

~

Balance

~

Overall

95
Distribution of ratings for this: brand user
Nose: Warming and smooth, yet with a sharp edge. Sultanas, Apples, Cinnamon. Treacle, Sticky Toffee Pudding, Dark Chocolate yet tempered by acidic notes. This is gorgeous and intense!
Palate: Much more subtle. Very... no, extremely smooth! Chocolate and caramel flavours. Hints of vanilla ice-cream. Very slightly nutty. Mellow, almost euphoric, (am I getting carried away??).
The Finish is long. Vanilla cream remains for a considerable time. Walnut Whips suddenly spring to mind. Eventually fades leaving a very delicate bitterness.
Wow - I have now tried every Glenfarclas up to the 25. This was truly delicious but I cannot say if it is my absolute favourite, (the 21 at just a bit more than half the price of the 25 is excellent). What I have noticed is that every whisky-loving Scot I've met raves about Glenfarclas, and I think overall this distillery is just about the best for price/quality ratio.
Find where to buy Glenfarclas whisky