Glenlivet 15 Year Old French Oak Finish
Silky and sweet
6 385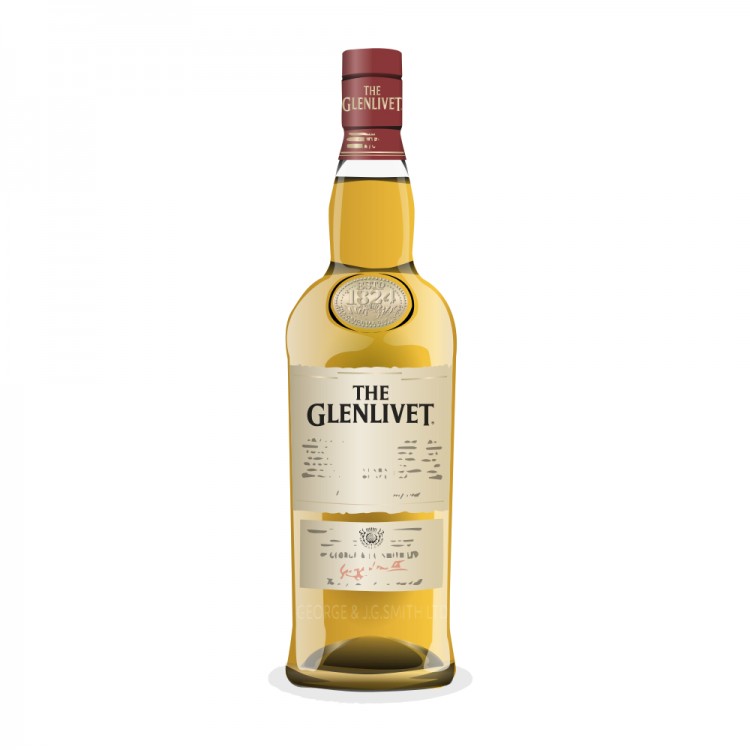 Nose

~

Taste

~

Finish

~

Balance

~

Overall

85
Distribution of ratings for this: brand user
I hadn't tasted this bottling in years and was happy to receive one as a Christmas gift.
Nose: mellow and sweet with candied fruit, especially citrus. Also enticing hints of field berries, which I find distinct to this bottling. Gentle notes of wood and spice in the background. Takes some coaxing, but there's a lot here to enjoy.
Palate: the sweetness and wood arrive simultaneously. Apricots and oak, not unlike a mature Irish whiskey. Smooth, light mouthfeel, but not too weak. Becomes tannic and slightly bitter with lots of grip at the back of the mouth.
Finish: some lingering orchard fruit and coffee beans, along with a slightly smoky note.
Balance: A little laid back compared to the cask-strength whiskies I've enjoyed lately, but after the initial adjustment this is quite good. At its current price, probably not something I would buy but nice to have around.
Find where to buy Glenlivet whisky