Highland Park 18 Year Old
pass this on
0 088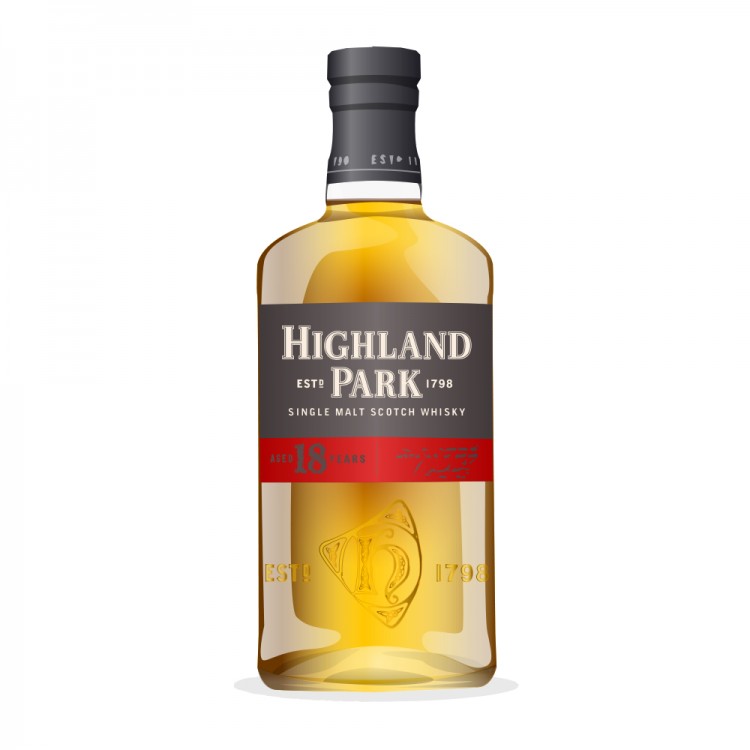 Nose

~

Taste

~

Finish

~

Balance

~

Overall

88
Distribution of ratings for this: brand user
This whisky, from the most northern distillery in Scotland, is told to be a perfect example of balance and complexity, and in distillery's portfolio it should represent a synthesis between youth (12 and 15 yo) and maturity (25, 30, 40 yo).
N: there's kind of everything here. There's the (usual) pear and something a bit citrusy (green apples too). Lovely notes of butter and toffee. After a while, an olfactive "sturm und drang" shows up: mostly on dried and mature fruits, that in some way recall the big familiar lunches of our childhood, with the table full of flavorous fruit. Very very good.
P: first you get acid and fruity notes, mostly on sherry and dried fruits again. Then a delicious woody taste comes out, together with a gentle smokiness and a very delicate peat. We must say that on the palate it seems to be less sweet than expected judging from the nose, even if a gentle note of honey stands out. This Higland Park tends to dry your mouth towards the finish, and all the flavours tend to exhaust, leaving room to some woodiness and peat that rarely are so harmonious and enjoyable.
F: medium lenght and intesity; when you are cuddled by a background of toffee and by the persistence of smoky wood (licorice, sometimes), this malt gives a very last surprise: some subtle saltiness on the lips, maybe a fascination coming straight from the deep oceanic north.
It is truly wonderful. The sherry impact is amazing and, even if it stays in the background, is definitely impressive and makes this malt really 'tasty'; when combined with the coastal and smoky notes, the sherry influence creates a perfectly balanced whisky, full of subtlety and complexity. The gentle peatiness is peculiar of Highland Parks, because of the fact that no trees grow on the Orkney Island. In the end, considering also the price (around 50 euros), this is a must-have for all whisky lovers: it just never bores you.
Find where to buy Highland Park whisky