Lagavulin 16 Year Old
Ah, I Get it Now, Ron . . .
9 1889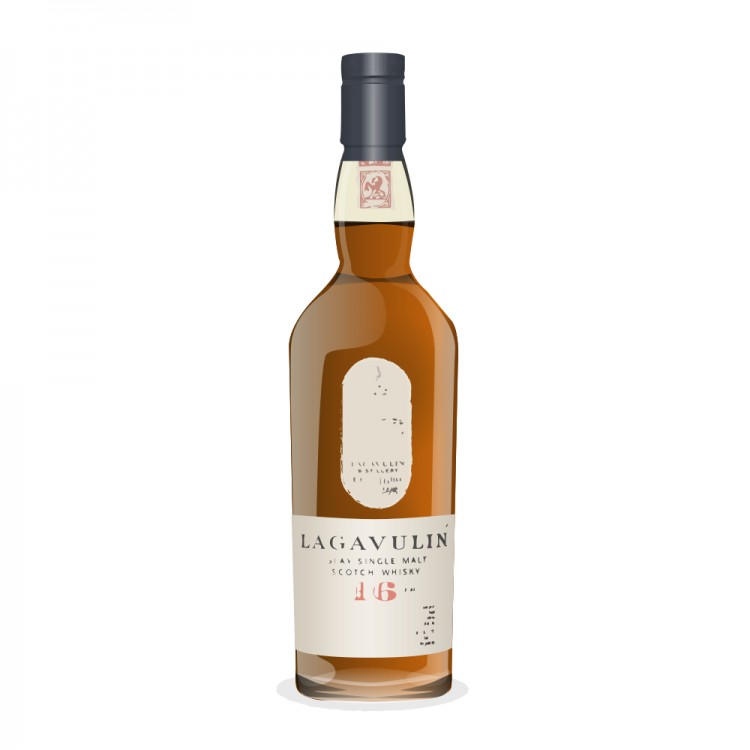 Nose

~

Taste

~

Finish

~

Balance

~

Overall

89
Distribution of ratings for this: brand user
My first bottle of this a couple of years back was a bit of a let down truth be told. I was all prepped for this intense smoky, peat rich bomb and what I got was a pleasant yet slightly underwhelming peaty whisky that seemed out of kilter with others' experiences. I've since tried this in bars and enjoyed it more and so when I saw a bottle for £39 recently I thought, well, it would be rude not to!
This bottle has been open just over a week and review is without water.
Nose - A strong blast of iodine soaked peat with a sugary sweetness sitting stoically amidst the smoke. There's some coastal notes, salt (a touch) and seaweed, hints of sherry - brown sugar and some red fruits. Liquorice torpedoes and diesel. It puts me in mind of being in an old fashioned sweet shop as a kid, standing over the penny sweet tray while peat smoke from the fire inside seeps into the shop front. Very appealing this time around I must say.
Taste - Smoky, dry, sweet and sour all at once. This is quite complex and the mouthfeel is decidedly silky - it seemed 'thinner' last time round. The iodine and diesel notes sing loudly but they are backed all the way with the lovely integrated sweetness. It starts to turn much dryer as it develops and some bitter tannins creep in.
Finish - The finish is quite long and seems to almost have two parts: as the tannins start to emerge more you are left with a dry, slightly bitter taste. This is then complimented by an upsurge of smoke that really lifts the tail (and one's spirits).
So, I am now convinced my last bottle was below par. There was certainly a lot of chatter at the time that the quality was wavering. There's a great review on YT by Horst and his son that compares a recent bottle with one from 10 years ago that's worth a look. This bottle has been hard to put down in a way a whisky hasn't done for me in some time. It's also nice to return to a whisky and find it better than last time - not something I've had much luck with this last year. The bitterness at the end does hamper it a tad but overall this is a great whisky and worthy of its reputation for sure. Ron, I salute you!
Find where to buy Lagavulin whisky