Laphroaig 10 Year Old
May 2011
0 086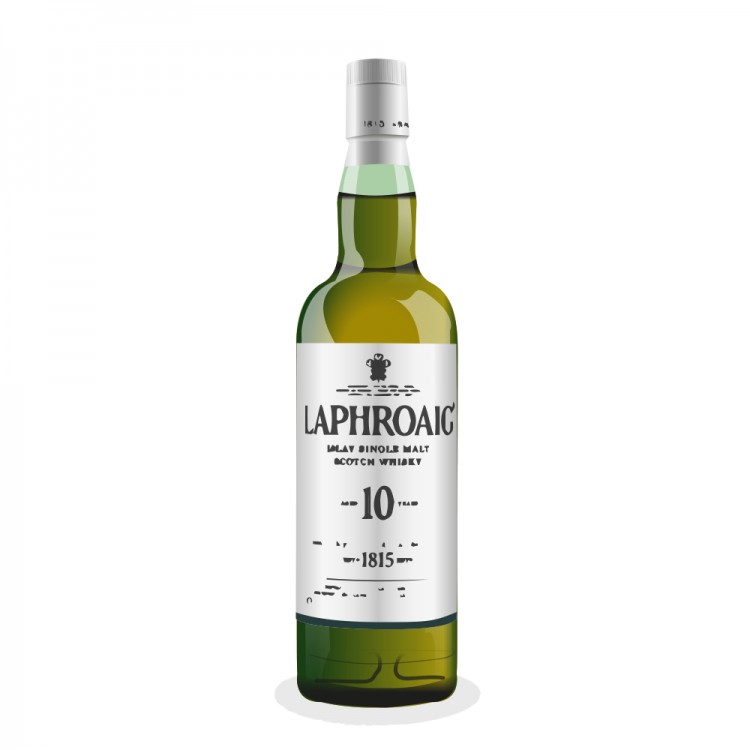 Nose

~

Taste

~

Finish

~

Balance

~

Overall

86
Distribution of ratings for this: brand user
The standard Laphroaig has really grown on me in the past few years. I use to always keep a bottle around as my "reference peat" malt for when I would compare anything with peat. I always treated this as my workhorse single malt. It is only in the last few months (as the price has continued to rise) that I have realized how much I enjoy it. This is a bottle I bought and opened on 5/18/2011.
Nose: Murky, muddy, seaweed bog layered in peat. Pine, mint and sap linger in the background while notes of oak and turpentine make surprise explosions and then recede. Now the medicinal and antiseptic notes appear and almost singe the nose with their sterility.
Taste: Moss, peat, and oak at the fore with a strong bitterness in the background.
Finish: Salty and peaty storm that builds slowly and then fades slowly never really cresting. It is almost like I can taste the charcoal and ash from a peat fire that was put out earlier. Defiantly still getting that earthiness and bitter mud along with the peat, oak, and salt.
Balance, Complexity: Not the most balanced or complex malt out there, but it really seems to hit what it intends to do. Love the notes of turpentine and antiseptic mixed with the mud and mossy peat.
Aesthetic experience: A nice amber color. Full-bodied. I even think the 43% kind of works for this whisky. Love the aesthetics and the appointment by the Prince of Wales. There is something nice about the green bottle and white label. However, I love the aesthetics that Ardbeg and Diageo (with Lagavulin, Caol Ila, Port Ellen) achieve much better.
Conclusion: I used this bottle as a reference in 5 different tasting sessions. The score was always about the same with only a small variance (86, 85, 87, 86, 86). After about a year the finish was still fantastic. I have had some Laphroaig 10yo turn too bitter and sour on me. Not this bottle.
Find where to buy Laphroaig whisky