Laphroaig Triple Wood
A good Laph...
0 089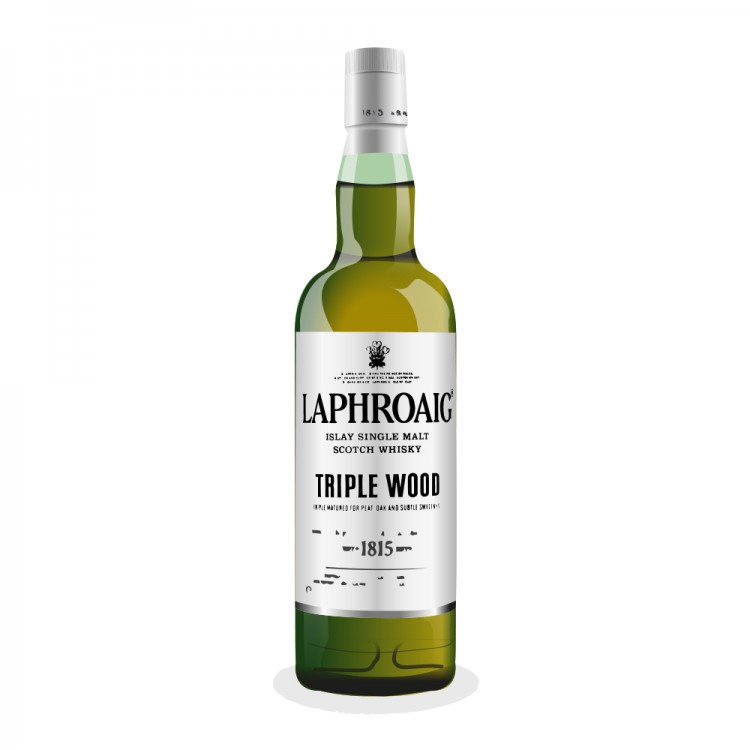 Nose

~

Taste

~

Finish

~

Balance

~

Overall

89
Distribution of ratings for this: brand user
As much as I like to tear into all these NAS releases that are popping up these days, sometimes you do come across a good one. Here's the Triple Wood, matured in bourbon, Oloroso, and those little quarter casks that Laphroaig is so fond of using.
Nose: As intense as the quarter cask. Big toffee, caramel, wet forest, pine, earth, peat, indistinct sherry. This is medicinal, and a beautiful sherry/peat marriage.
Palate: Strong, mouth-coating, drying oak envelopes everything. Pine, band-aids, sherry, candied fruits, peaches.
Finish: Candied sherry, peach, huge oak, faint pine, earth, with a plaster/medicinal tinge. Long, prickly and drying.
Thoughts: Laphroaig is typically about big peat. While this is no exception, it's also about oak and sherry. It is as oaky as the QC, with a better integration of sherry than the 18. Time relaxes the oak and brings out some of the fruity subtleties. Afford it time and patience and you will find nuance and complexity here. It's balanced and powerful. Certainly one of the best of their NAS releases. Delicious.
Find where to buy Laphroaig whisky