Macallan 15 Year Old Fine Oak
Sweet Apricot Jam
0 089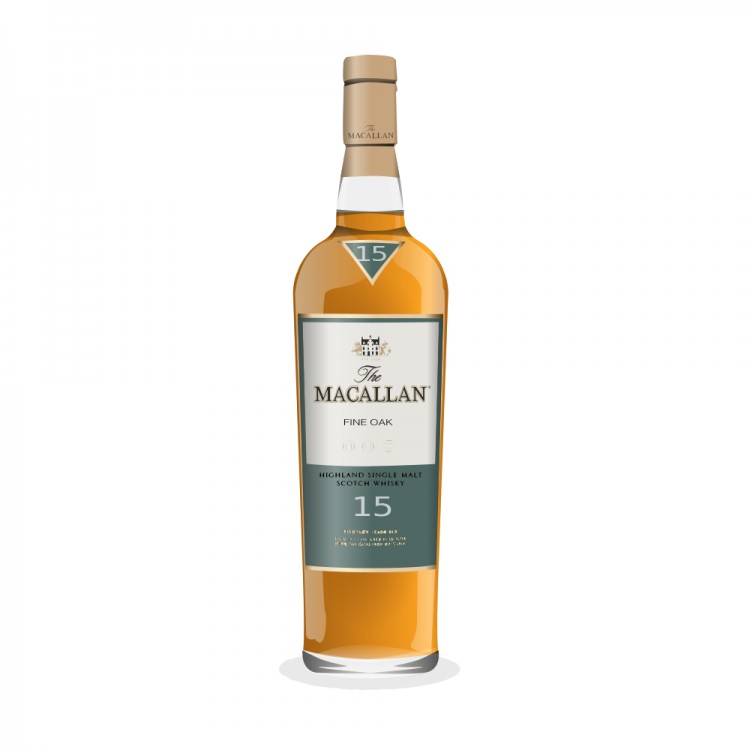 Nose

~

Taste

~

Finish

~

Balance

~

Overall

89
Distribution of ratings for this: brand user
I've tried the 12yo Fine Oak before after a nice restaurant dinner and based on that I bought this 15yo which, based on reviews, has been the more popular and praised one. I really liked the 12yo already, and I have to say this older bottling didn't let me down.
The nose starts with plenty of fruit. With triple cask maturation (2 sherry casks and 1 bourbon), the sherry maturation definitely has the edge. Maybe the bourbon cask has a notable influence also, I'm thinking apricot and peach jam seasoned with vanilla. Oranges as well. There's also some tanninic oakiness in this very promising nose. Nice indeed!
The palate continues where the nose ends. Rich and sweet fruitiness with some oak and spices. Extremely smooth and well balanced, coats the mouth with the ripe fruit flavors. This one opens slightly with just a small drop of water, but doesn't need much of it. Very satisfying all in all.
The finish is long and lingering, perhaps even the best part of this dram. The sweet fruitiness slowly fades away and gives room for the oak and malty notes. This combination in the finish is extremely mouthwatering and really tops off this wonderful whisky.
I really like this, and can strongly recommend it. Why not then give a 90+ score? Well, I guess it could use still a bit more complexity and a surprise element to get there, but worth every penny still.
Find where to buy Macallan whisky