Mackmyra Iskristall
Winter
0 184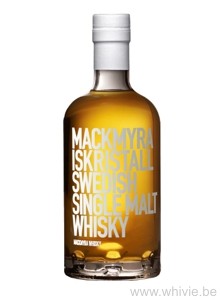 Nose

~

Taste

~

Finish

~

Balance

~

Overall

84
Distribution of ratings for this: brand user
I mentioned Mackmyra's Säsongswhisky (seasonal whisky) range before and tasted the most recent one - Skördetid - just the other day. But as luck would have it, a sample of an older bottling arrived in my mailbox today: the Iskristall. That does not need translating, right? Maturatin took place on American and Swedish Oak and then it got a PX sherry finish. I was told only 300 bottles of the Iskristall were produced.
The nose is very sweet on all kinds of fruit like lemon, bergamot, peach, overripe pear, but also loads of leather and coconut with a hint of plums. Spice-wise I am reminded of vanilla, cloves and mint. And a pinch of cinnamon. A winter-y nose, if you know what I mean. In that sense, this is certainly not a misnomer.
It is very oily. No, make that creamy! And immediately extremely sweet, but also very spicy. The fruit from the nose returns, but the sherry influence is much more prominent. I can actually taste the sherry. Caramel and toffee kick in, honey and grapes join as well. Yes, the sherry clearly lingers and dominates. The spices are more of the same: cloves, mint and vanilla. And a lovely touch of woodsmoke emerges.
The finish is not overly long, but very warm and leaves the mouth as good as dry.
Fine expression from our friends up north. Still around for about 80 EUR.
Find where to buy Mackmyra whisky