Masterson's 12 Year Old Straight Wheat Whiskey
Happy (Belated) Bday Canada! 2 of 7
0 779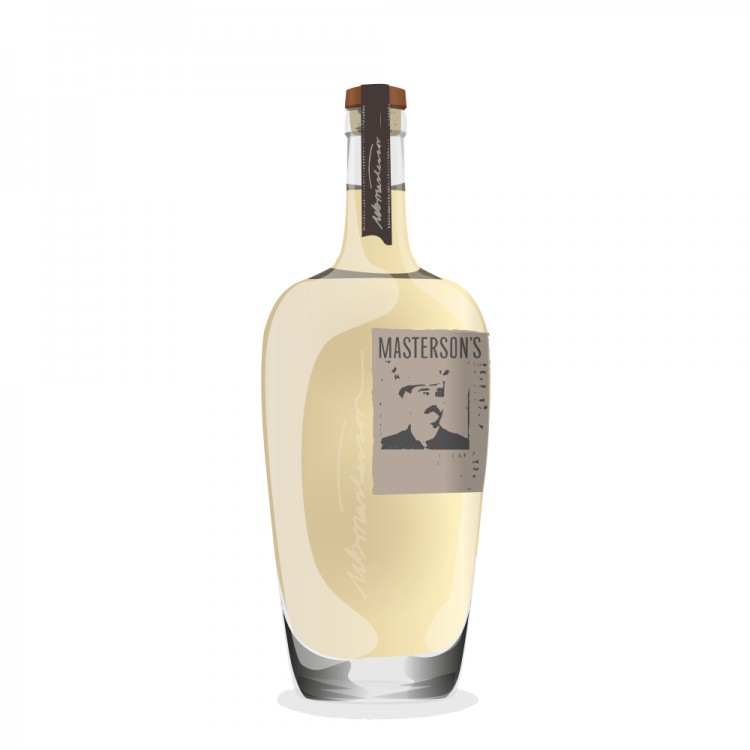 Nose

21

Taste

19

Finish

20

Balance

19

Overall

79
Distribution of ratings for this: brand user
Let's segue from an unaged wheat spirit to a 12 year old wheat whisky. This comes from Sonoma CA based 35 Maple Street, which imports Canadian whisky, bottles it and sells it back to us (grrrr). This is a straight 100% wheat whisky, matured for 12 years in used white oak barrels.
The colour is an extremely light pale yellow. Rather spirity on the nose with lemon curd, Mackintosh toffee and milk chocolate. Despite the pale colour, there is definitely some oak here. Water brings out marmalade and gives a bit more depth. A little bit too sweet-smelling for me though.
Very thin on the palate - there is very light caramel, some vanilla and a hint of milk chocolate, but there really isn't much there. Hold it in the mouth and a wee bit of orange comes out. Water adds some welcome spice. It is tasty but needs a lot more oomph.
The dry, almost smoky finish features more caramel and a bit of pepper, but it fades quickly. This isn't bad but not fully to my taste, especially compared to Bernheim's US wheat whisky. Nosing this and Toronto Distillery's wheat spirit side-by-side shows similar sweet citrus notes, and you get a sense of the cask influence - very interesting. Not terrible - and very smooth and drinkable - but just not my cup of tea. Next, we'll move on to two whiskies from the same craft distillery...