Springbank 10 Year old 1980's / Japanese market
The good stuff right there
8 293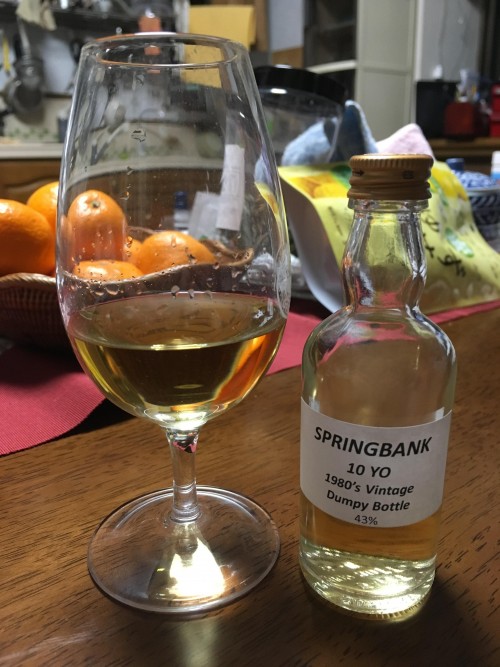 Nose

~

Taste

~

Finish

~

Balance

~

Overall

93
Distribution of ratings for this: brand user
From a sample - This 10-year old Springbank was released in the 1980's specially for the Japanese market.
The nose is sweet and a bit austere at the same time. Flavours of oranges and grapefruits appear first, together with notes of caramel fudge. Then there are notes of sawdust and beeswax, followed by a hint of mint. Smoke is virtually nonexistent, however there is a hint of soot.
The palate is medium-bodied and fruity to start with: the orange flavours are back, now together with lemons that have been swapped for the grapefruits I got on the nose. The soot notes are more prominent now and appear next to notes of leather and chocolate. Quite salty too.
The finish is long, musty and salty. Some orange and mint flavours make it to the very end.
That's the good stuff right there: outstanding complexity and depth for a 10-year old! This confirms Springbank as one of my favourite malt whisky distilleries. Happy is the one who owns a whole bottle of this...
Find where to buy Springbank whisky