Suntory Yamazaki 12 Year Old
Welcome to Japanese whisky...
0 788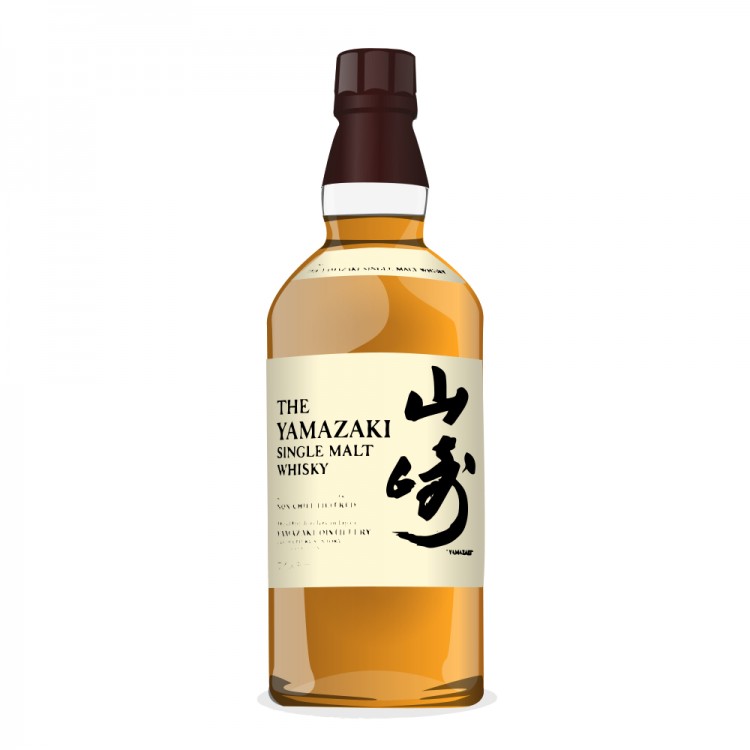 Nose

~

Taste

~

Finish

~

Balance

~

Overall

88
Distribution of ratings for this: brand user
I tried the Yamazaki 18 recently and fell in love with it. It's expensive. Too expensive. Given that I wasn't willing to spend almost $200 on a bottle, the 12 seemed like a logical and much more affordable follow-up. This is a good whisky to be sure. But I have to admit I was a bit biased going into this tasting. I was expecting a younger version of the 18, and this isn't it. However it's still a nice whisky, despite being much simpler.
Nose: Fruity, with some nice tropical notes. Bananas, apples, pears, and tangy oranges. Light, rich honey.
Palate: A bit more kick than the nose suggested. Banana and pear. Gentle, earthy smoke. Sweet honey and chocolate. Very oaky.
Finish: Dry, medium finish. Some pleasant peppery spice. Orange. The strong oak presence from the palate remains This is a nice whisky, but the 18 is much better. Unfortunately, it's also much more expensive. As an affordable member of the Yamazaki family, the 12 isn't bad at all. It's. As other reviews have said, this is a good introduction to Japanese whisky. It's a good starting point as long as you don't stop here. Hopefully this dram will grab your interest enough to make you want to explore Japanese single malts even further. But it's not just a simple introductory dram, there is some character here. I like the heavy oak and spice, which gives it intensity beyond what the nose suggested. It's also got some interesting tropical fruity notes, which was unexpected. It's worth trying for sure. But the truly great stuff from Yamazaki is considerably more expensive, sadly. But this is a good and affordable alternative, so it's worth trying.
Find where to buy Suntory Yamazaki whisky