Tobermory Aged 12 Years
KWM 202 Whisky Advent Calendar - Day 17
7 289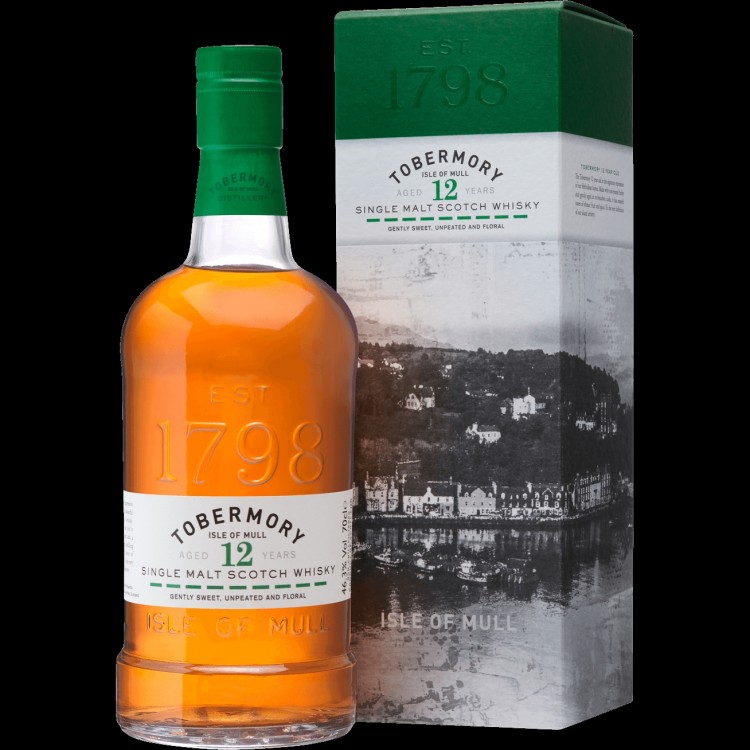 Nose

22

Taste

23

Finish

22

Balance

22

Overall

89
Distribution of ratings for this: brand user
Well, I missed yesterday just because, um, I didn't feel like doing it. So now I have two to catch up on today! This is quite a commitment!
This is the first time I've seen a 12 Year Old Tobermory - I had always thought that the entry level was a 10yo, with the next being 15. But apparently the 12 is the new core expression, launched in 2019 to celebrate the reopening of the distillery after two years of remodelling. Most of this was matured in bourbon barrels, with a small amount being matured in virgin oak.
The colour is a medium gold. A bit floral on the nose with vanilla custard, heather honey, creme caramel, lemon curd and black pepper. Freshly sawn pine. Hint of nutmeg. A slight salinity. Water brings out the fresh sea air. Quite lovely.
On the palate that salinity carries through, with orange pith, more black pepper, sweet malt and stone fruits (peach, apricot). Getting grapefruit as well. Some red liquorice. Silky mouthfeel. A bit of heat with water. Mouthwatering and delicious.
The finish is fruity, spicy and briny. This is very nice stuff, a fruity malt with the salt-and-pepper providing both backbone and elan. Not much to fault here - thankfully it is available in Ontario ($100).
Find where to buy Tobermory whisky