W. L. Weller Weller Special Reserve
Peach Cobbler
6 084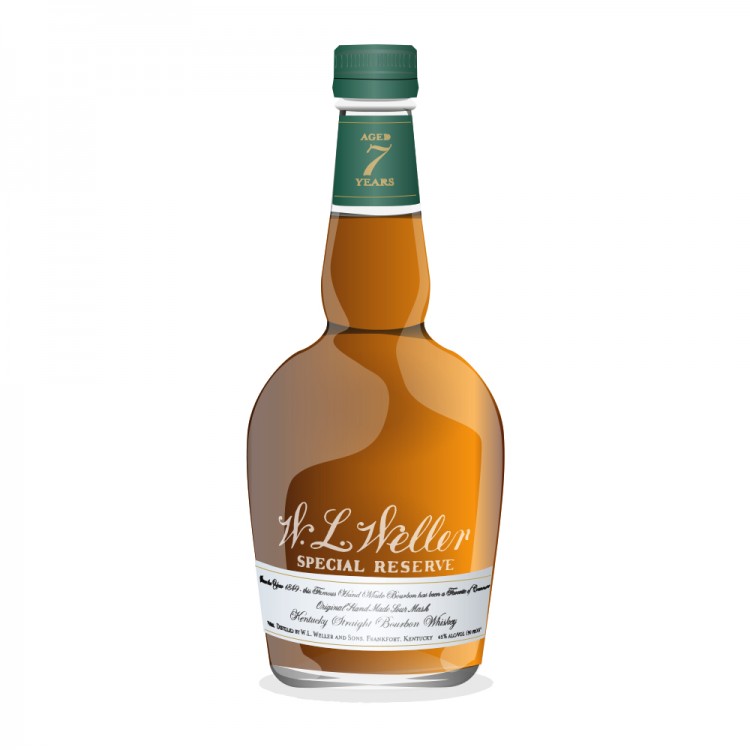 Nose

22

Taste

21

Finish

20

Balance

21

Overall

84
Distribution of ratings for this: brand user
I've got a complicated relationship with Buffalo Trace's Weller line. I love the Antique 107. My bottle of Weller 12 was almost undrinkable for about 18 months and then transitioned to a pretty nice bourbon. The crown jewel William Larue Weller is basically unobtainium so I've never tried it and I'd be lying if I said I wasn't a bit miffed about that. Nevertheless, I saw the ol' Green Label Weller Special Reserve on the LCBO shelf awhile back and decided to roll the dice. For $40, it's worth trying....for science.
Tasting notes
All focused tastings were done neat from a Glencairn glass
Nose: peaches, brown sugar, pecans, vanilla
Palate: much lighter on arrival than it's light-heavyweight 107 counterpart, toffee, more peaches, vanilla
Finish: short to medium length, some caramel, floral vanilla, and yep, you guessed it, peaches lingering. There isn't really much spice or heavy oak to speak of, and there's just a touch of ethanol at the death but nothing that ruins the experience.
Thoughts: Weller Special Reserve was a pleasant surprise. I wouldn't pay any of the crazy secondary prices I see on the Book of Faces, but if I happen upon this at the KGBO for $40'ish dollars, I'd definitely buy this again. It isn't insanely complex yet it's enjoyable and quite "moreish" to me.
Find where to buy W. L. Weller whisky