To celebrate the launch of their new website www.glenfiddichexplorers.co.uk, Glenfiddich have been sending out mysterious locked wooden caskets - following the buzz on the whisky blogosphere we were delighted to receive one.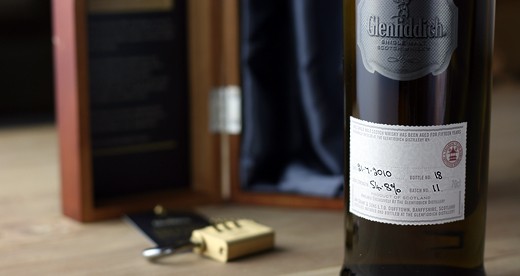 Cask strength Glenfiddich!
Once we'd figured out the combination we opened the box to discover a limited edition bottle of cask strength 15 year old Glenfiddich Solera. So thank you to Glenfiddich!
But the good news doesn't end there because you too can have a chance to benefit from Glenfiddich's generosity. Just head over to Glenfiddich's new site where you can explore a virtual distillery warehouse, have the chance to open a barrel and win its contents - from bottles of the whisky to private tasting sessions with Malt Master Brian Kinsman - there is even the chance to win a £3000 adventure of a lifetime.