The WhiskyPod is hitting the road, heading for the picturesque Glengoyne Distillery, and we want you to join us to taste some exceptional whiskies.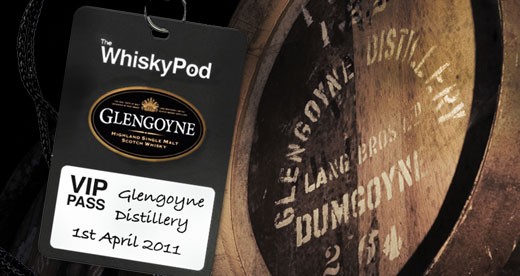 VIP Distillery visit to Glengoyne
Connosr, in partnership with Glengoyne, are bringing the WhiskyPod to Glengoyne Distillery on Friday 1st April 2011. This will be a free event to Connosr members. A VIP tour of the distillery will be followed by a tutored tasting of the core Glengoyne range plus two VERY special, once in a lifetime, whiskies. There will also be a special discount in the Glengoyne shop for the evening.
In return you can tell us what you think about the whiskies in the WhiskyPod.
Places are limited so if you'd like to join us please enter the ballot for a place at this exclusive event. We'll be drawing names from a hat on Monday 14th March.