The WhiskyPod hits the road again this week and we're heading to The Black Bottle Merchant City Cocktail Challenge in Merchant City Square Glasgow. If you live in or around Glasgow why not join us at this free event?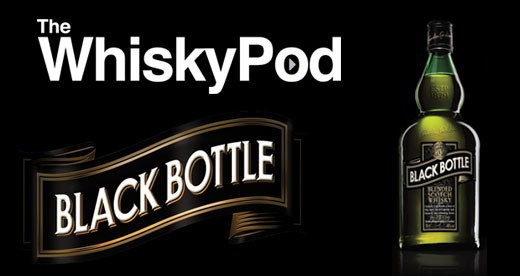 Whisky mixology with Black Bottle
Black Bottle Blended Scotch Whisky will be hosting the first ever Merchant City Festival Cocktail Challenge presented by BBC's River City's Reanne Farley.  A number of Merchant City bartenders will be competing in this special event, participating bars include Metropolitan, Rab Ha's, Mercado, Maggie May's and Ingram Wines.  The bartenders will be creating two cocktails, one being a twist on a classic and the second an original.
You'll be able to come and mix your own cocktail in a special bar in the WhiskyPod. Black Bottle will be giving free t-shirts to anyone who tries their hand and there will be a prize for the best performance. Free cocktail, a t-shirt and 90 seconds of fame… what's not to like?
The event runs from 6.30 on Friday 22nd July. See you there!