We've developed a new area of functionality on Connosr which, it's fair to say, has been in the pipeline for a while. So it is with great pleasure that we announce the beta (that means the phase where you all get play with it) of 'Whisky Lists' a new tool that allows users to create, customise and share lists based around whisky.
Whisky Lists - are what you make of them.
At Connosr HQ we love making lists - Jean-Luc's desk is covered with them (mostly geeky stuff) and Pierre's lists are all about whisky (mostly bottles he can't afford to buy or distilleries he wants to visit) - so we thought it would be cool to include lists in the core functionality of Connosr and give them a fun twist by allowing users to customise their appearance.
So, make of them what you will: 'The Best New Releases of 2012', 'My Top 5 Peaty Whiskies', '10 Craft Distilleries You Should Check Out', 'The Most Unpronounceable Scottish Distillery Names', 'The 10 Best Whisky Movie Moments of All Time' ... you get the idea, they can be serious or fun but we're happy as long as they're about whisky.
You can find the new lists feature over at www.connosr.com/lists
Whilst this area of the site has been tested there will almost certainly be a few small bugs to iron out over the coming weeks, so please post any issues you find in this discussion thread.
Here are some more details about the functionality with screenshots:
Make a list and give it a name...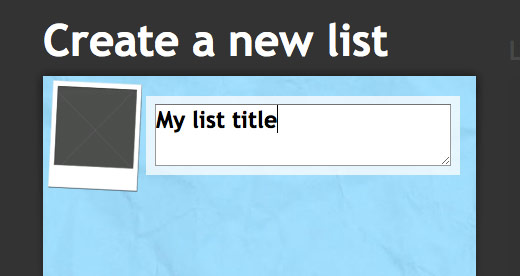 Customise it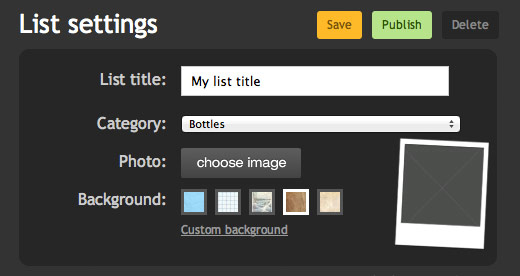 Choose a background theme or upload your own image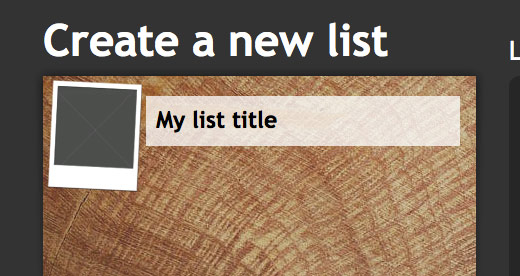 Add items to your list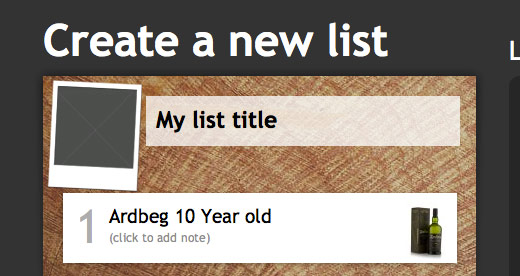 Re-order items as you please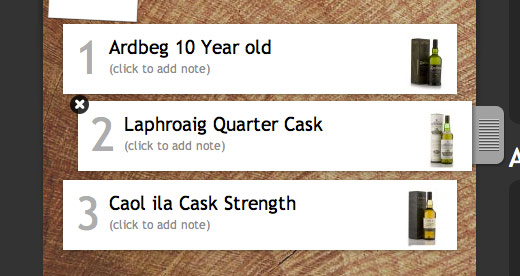 Edit items and add notes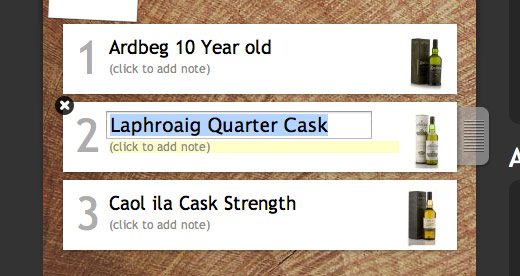 Personalise your list with a polaroid pic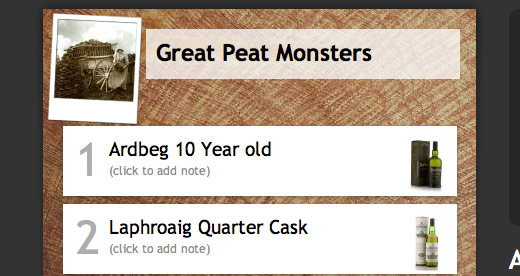 Share your list and comment on other user's lists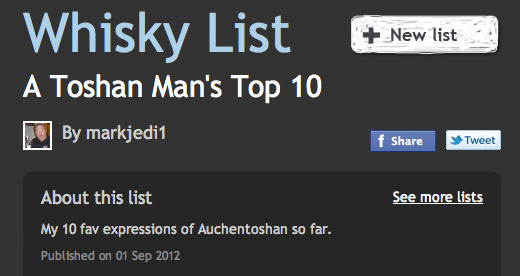 A big thanks to the 'Alpha' testers who created the first few lists in the system and helped test the early versions of this feature.