All the videos have now been uploaded to the WhiskyPod, so this seems like a good time to thank everyone involved.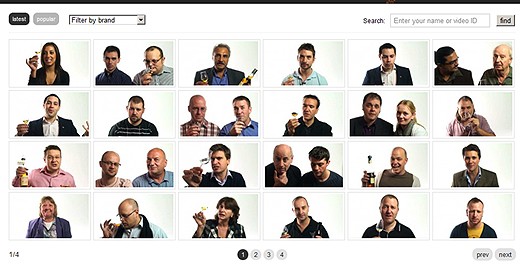 Just one "wall" of videos from the four on offer
A big thank you to the organisers of The Whisky Show for inviting us to be digital partners. We'd also like to thank the distillers who drummed up support for the pod - two or three of you managed to be particularly persuasive (you know who you are!).
But most of all thanks to all of the whisky fans at the show for their reviews - we really couldn't have done it without them.
We had a fantastic time and it was great to meet so many Connosr members. The only downside was that we were so busy with the WhiskyPod we didn't get to taste as many of the amazing drams on offer as we'd have liked too!
The WhiskyPod will live on over at www.connosr.com/whiskypod