Windsor 12 year old blended scotch whisky
what is this?
1 071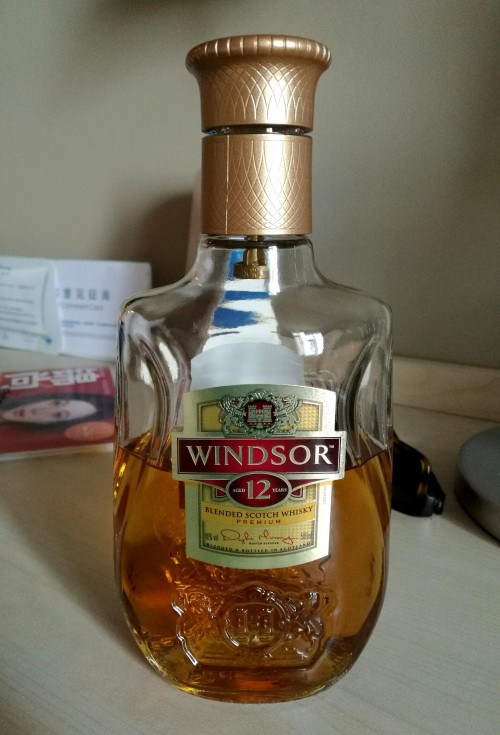 Nose

15

Taste

21

Finish

17

Balance

18

Overall

71
Distribution of ratings for this: user
So we got this bottle of blended scotch in Shanghai because we were curious. We can't find much info on it. It's about $10 for a 500ml bottle. We saw something online suggesting it is Diageo but what isn't these days?
Nose: pretty flat, not much going on. A slight bitterness.
palate: Actually this isn't bad. Pretty sweet. Vanilla, cherry, some oak. Kind of one dimensional but smooth, sweet and unoffensive.
finish: short, some sweetness lingers along with some spice at the end.
Overall: So who has info on this? I'm in a land of internet censorship and can't find much. But it's not a bad little blend for the price.