Angel's Envy Port Barrel Finish
Sweet stuff (literally)
0 387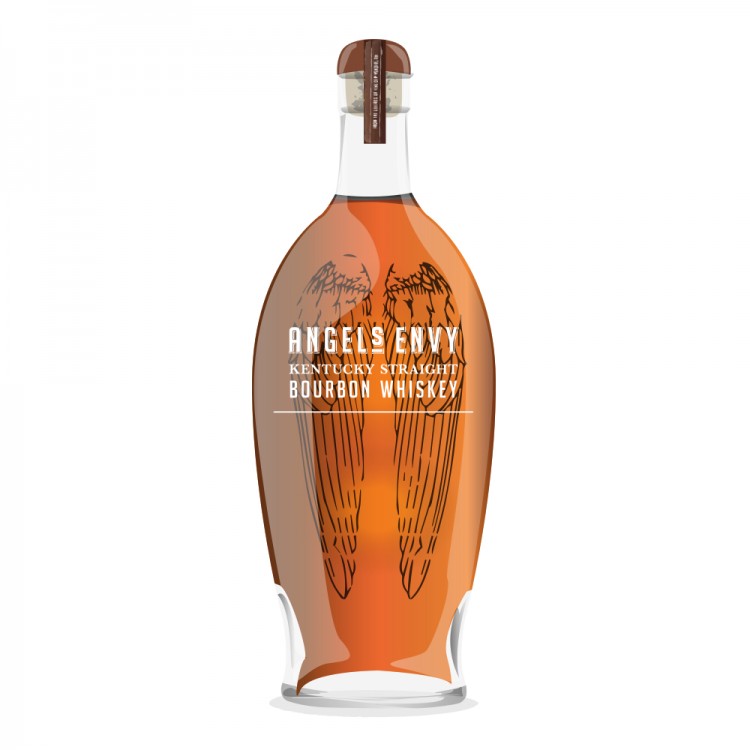 Nose

~

Taste

~

Finish

~

Balance

~

Overall

87
Distribution of ratings for this: brand user
It's about time I posted my notes on this one, as I've been meaning to for a long time. A bourbon. yes, but not any bourbon, but a very special one : finished in Port casks after being aged in fresh oak casks, as bourbons should.
Basically this is one is born out of love and passion , Lincoln Henderson's, love and passion. Mr. Henderson describes his masterwork as "a warm spirit, lacking any hint of edginess, with ephemeral hints of port wine and a rich amber hue." He explains, "My goal with Angel's Envy is to produce a bourbon of exceptional character. Even with economic fluctuations, consumers want the opportunity to treat themselves to special indulgences, and I have created an affordable luxury that can be savored."
As for the name, we all know about "Angel's Share", that percentage of the liquid the angels take for themselves in exchange for maturing the liquid, which is about 5% percent per year. After tasting his creation, Lincoln Henderson reckoned that the angels might have wanted a bigger cut. Thus, Angel's Envy was born. Actually finishing a bourbon is not something done everyday, and when discussing this with fellow whisky geeks, the questions arose, if a bourbon finished in Port can actually be called Bourbon. As it happens, it surely can. good to know.
Ok, I've written to much about it, and I am sure you would like to know how I liked this one, and what's it like, so here goes…
Nose: Sweet. Very sweet. Coconut chips, vanilla , maple wood, wood varnish and honey liquor. Not forgetting spices mainly cinnamon and the odd note of Mushrooms and balsamic extract. This is interesting stuff! Palate: Big entry. Feels much stronger than it 43.3% ABV! Sweet juices, coconut , vanilla and quite some wood. Touches of sweet desert wine , wood bark, cinnamon and burnt sugar. Finish:Maple wood , vanilla and coconut chips.
A very rich, and rewarding dram, certainly great for sipping after a meal, or with desert. I'd say it would go very nicely with a good cigar as well. This is Great stuff, really enjoyable. Would love to try that one at Cask strength, 60 something percent, it should be wonderful. Good work guys! Currently it's available only in the USA as for as I know, and we should really ask for this stuff to be imported as well!
Find where to buy Angel's Envy whisky