Ardbeg 1990 Airigh Nam Beist
a Smooth Beast
0 098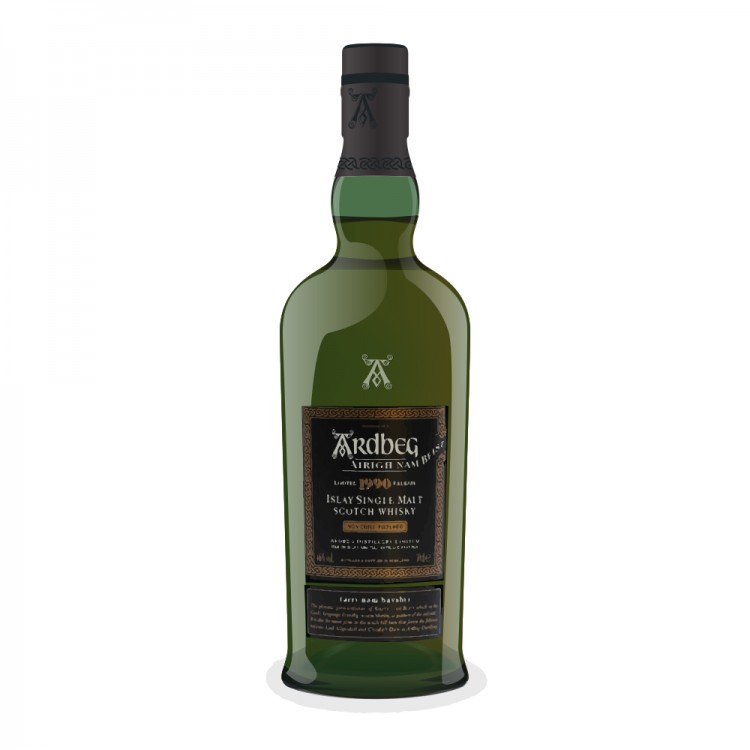 Nose

~

Taste

~

Finish

~

Balance

~

Overall

98
Distribution of ratings for this: brand user
I'm very happy and glad that I finally own a bottle of this fantastic Beast from the legendary Ardbeg, the Airigh Nam Beist 1990-2008. It is quite hard to find but thank God I bought this great dram from a great and fantastic whisky store here in the Netherlands for 115 euro, every penny worth it! For all Ardbeg's actually, are every penny worth it.
Here my review of this wonderful delicate dram.
Nose: Very nice smooth, citrus like lemon and grapefruit, lightly peated and smoked also some oily elements of nuts, savoury as well.
Taste: In one word: Fantastic!! Delicate, smooth. Fine smooth peat, lighty balanced with great chocolate and raisins. Lemony, and also a bit sweetness with a hint of coffee and mint.
Finish: Long, fades slowly away with chocolate, caramel and coffee with the great Ardbeg peat behind.
One thing is for sure, this piece of Art of the maqnificent Beast of Ardbeg is a perfect whisky!
Find where to buy Ardbeg whisky