Ardbeg Uigeadail
Boogie with the Oogie
0 196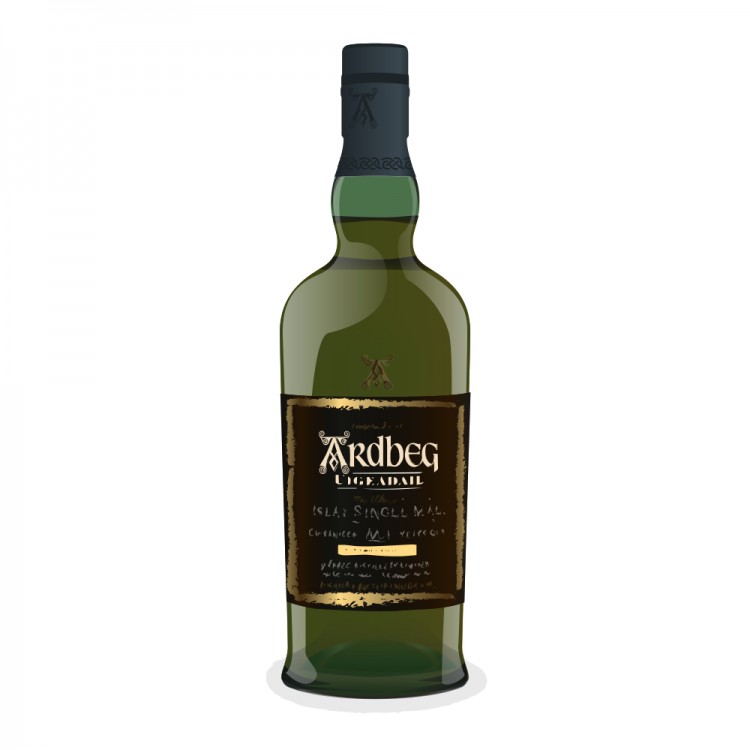 Nose

~

Taste

~

Finish

~

Balance

~

Overall

96
Distribution of ratings for this: brand user
This whisky is a truly humbling experience. In the words of Wayne and Garth, "We're not worthy!"
The only reason I'm cluttering up the board with yet another Oogie review is that I'm on a mission to review every whisky in my cabinet. And the only reason I'm doing that is just to do it. As there are plenty of reviews that provide the history and background behind this masterpiece, I'll keep this short and limit it mostly to tasting notes.
Nose: Every time I take a whiff, I have an involuntary reaction of spasms in my gut, and I can't tell if they're from laughing or weeping on the inside. "Damn, that's good," I mutter as I take the Glencairn away from my nose, and my wife responds with "You must be having that Arrrrd-BEG (her pirate-ish pronunciation) you like so much." Of course the peat dominates, but I've never smelled a peat so robust yet so smooth. Also sea air and traces of sherry and pepper. It's not the most complex nose. Its strength is in its strength.
Palate: Buttery, creamy, and oily upon arrival. Turns deceptively neutral quickly, but just wait. Within a few seconds, I get wood smoke, barbeque, old-fashioned rock candy, a bit of malt, and, of course, plenty of peat. The smooth finish grows and grows. All the aforementioned flavors are there and are joined by fruit punch and a nice meaty oomph that suggests…um, pork chops?
The Uigeadail may be a cask-strength whisky, but I like it neat; or, at the most, with one tiny drop of water to open it up slightly. Two drops kills it. My bottle has been opened for about eight months and is now down to the ¼ level, but I haven't noticed any deterioration. It remains one of the main reasons I'm glad I became a whisky drinker.
Find where to buy Ardbeg whisky