Ardbeg Uigeadail
Smoky biter
0 192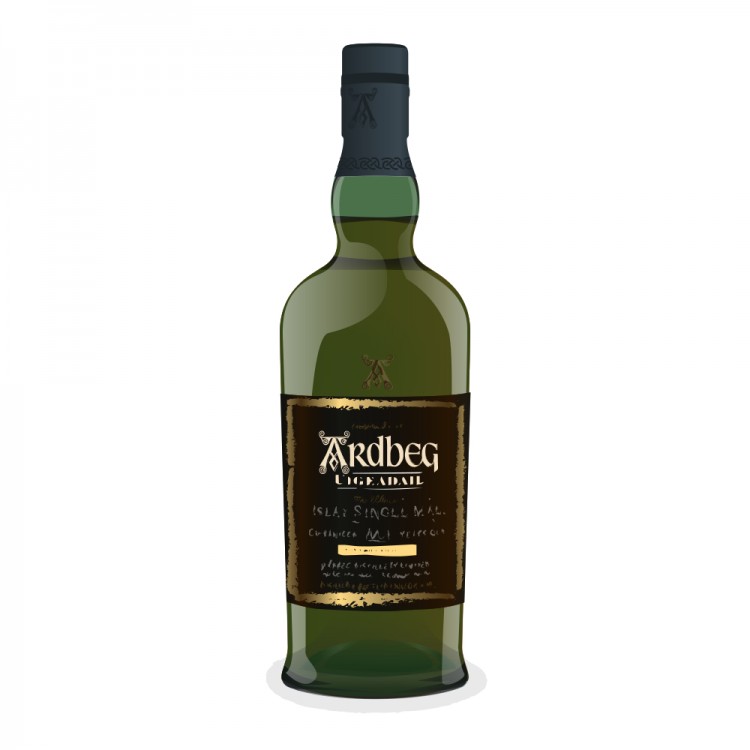 Nose

22

Taste

24

Finish

23

Balance

23

Overall

92
Distribution of ratings for this: brand user
The Uigeadail has been a blank spot on my whisky resume for quite some time now, as the Ardbeg distillery still remains barely charted territory, after I had some misconceptions about the distillery, due to my first encounter with a bad batch of Ardbeg 10yo.
Nose: fairly simple actually, not too complex: fresh quite medicinal peat fresh from the moors, deep smoke, humid dark forest soil, scents of iodine, rough ground black pepper underlying tones of sherry, almonds, honey, with a whiff of vanilla.
Taste: tar, salty liquorice,lemon peels, tobacco; quite the biter, (with water) honey,walnuts and surprisingly enough lemon cheese cake?
Finish: long as it lingers in your mouth for a few minutes with notes of tar, black pepper, cigar smoke and raisins. The finish will leave you with the feeling that you've just smoked a fine cigar
Conclusion: wow, this was a great dram, I already regret not trying this earlier, I've been a fool. This puts Ardbeg right into my top 10 distilleries.
I'm not a firm believer in the terroir aspect of Scotch, but the three Kildalton distilleries sure do make some extraordinary, guess I'll just have to pack my bags and retire to Islay permanently, who knows maybe they'll need a still-man in one of the distilleries.
Find where to buy Ardbeg whisky