Balvenie 14 Year Old Caribbean Cask
Pure and fresh
2 095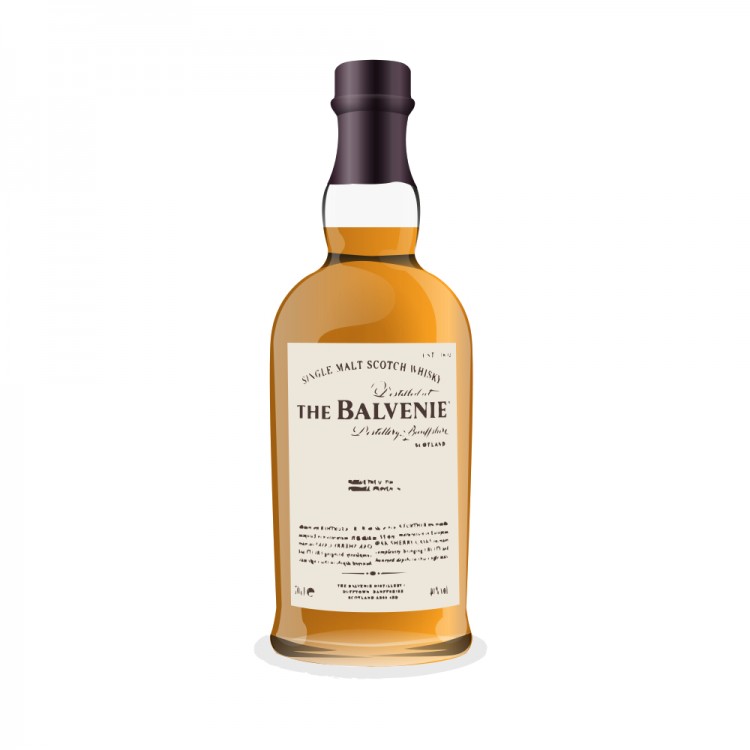 Nose

~

Taste

~

Finish

~

Balance

~

Overall

95
Distribution of ratings for this: brand user
Now that I'm into my third or fourth glass of this whisky (not in a row), I'm finding it easy to forget about the rum cask finish and to focus on the malt itself. Because for me, this whisky is all about the malt.
The nose needs some time and a bit of water to open, after which deliciously clean, fresh, vanilla- and citrus-infused malt emerges. A light milk chocolate note as well. Really gorgeous.
Like the nose, the sweetness takes a bit of time to really arrive in the mouth. Unlike the nose, water detracts somewhat here. But you get the same juicy, well-balanced maltiness, uncluttered by any peat or sherry or even rum, for that matter. It spreads across the tongue in stages, becoming increasingly sweet and then increasingly dry as the oak takes hold. This is not a fruity Speyside by any means. It reminds me more than anything of the fifteen year old Single Barrel Balvenie from years ago, and that is a very good thing.
The finish is long and rather subtle, dry but not bitter. Occasionally I notice a hint of something like ginger as it fades. Maintains a solid grip on the mouth.
Overall this whisky has taken a bit of time to fully appreciate, which makes me appreciate it even more. Maybe I spent too much time considering it from a rum-influence angle at first. And I'm sure the rum influence is there, but it's not worth distracting yourself from the fullness of the malt. Quite a marvellous whisky which benefits from a few extra years in wood, and a few extra points of strength. Been a long time since I've had a bottle of The Balvenie, and this makes for a happy return.
Find where to buy Balvenie whisky