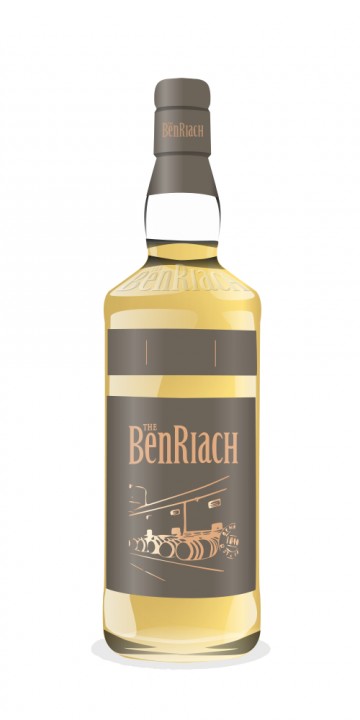 Bladnoch is the most southern distillery in Scotland, thus in the Lowlands. Together with Rosebank, Pittyviach and Balmenach, it was closed in 1993. However, a year later it was purchased by the Irish business man Raymond Armstrong. In 1998 Bladnoch opened a visitor center and a new website. Two years after that, they went back into production.
Hang on… Isn't this a tasting note about BenRiach? Yes, bear with me. Raymond Armstrong has a forum – the Bladnoch Forum – that has about 2000 members at this time. Especially for those members, Bladnoch purchases casks from different distilleries and bottles them as single casks, at cask strength. So Bladnoch is also an Indie of sorts. To cut a long story short, today I tasted the BenRiach 24 Year Old Bladnoch Forum bottle, cask 5484 at an ABV of 47,4%. There were only 186 bottles produced of this whisky that was distilled on 30 September 1985 and bottled on 2 April 2010. Without further ado, let's get to work!
The nose – after the initial attack by the alcohol – is very fresh and fruity. Malt, flowers, citrus and even unripe banana fight for supremacy, while honey, pineapple and ripe mango are happy in the background. I even get a whiff of smoke, barely there. The nose is excellent: light and very sweet.
Only mildly prickling, the whisky fills the mouth, silky smooth and quite creamy, to warm it completely. Entincing. The summer fruitbasket from the nose returns, but there is something bitter as well.
The finish, though a tad short, is sweet and bursting with cloves. This is something to savour just before a good lunch.
It's the nose especially that makes this a little jewel. Around £60.