Canadian Club Chronicles: Issue No. 1 Water of Windsor Aged 41 Years
2018's Big Canadians: Part VI of VI
6 097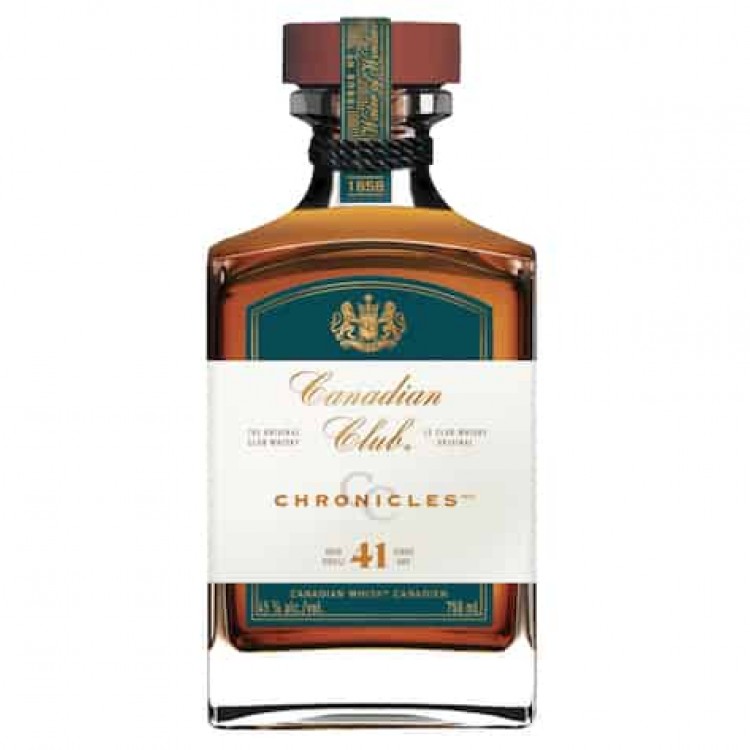 Nose

24

Taste

24

Finish

24

Balance

25

Overall

97
Distribution of ratings for this: brand user
First off, I screwed up - looks like I only have six 2018 Canadian releases to review, not seven as the previous titles of my reviews indicated. I have no idea where I screwed up there (maybe I missed one somehow, or I just can't count). But anyway, this is the last one in my little series.
This is CC's follow-up to their 40 Year Old from 2017. It is called Issue No. 1 as it is the start of a "Chronicles" series of annual fall releases. Distilled in 1977, and released in October 2018, it is at present the oldest Canadian whisky ever bottled....except some might take issue with the addition of cognac, sherry and a young rye whisky (within the legal limits of additives in Canadian whisky, so it can still be called 41 years old).
The colour is a pale toffee (quite light for a 41 year old). Rich on the nose, with plums, raisins, very dark toffee, buttery corn on the cob and deep woodsmoke. Really fruity: besides plums I'm now getting peaches and mealy overripe apples. Real vanilla pods. With water we get a campfire with paprika. This is a nose with huge depth, fruitiness and complexity.
On the palate we get even more fruit with apricots, plums, Medjool dates and honey. Dark chocolate. Butter tart. Wet cigar. Shiraz. Massive vanilla. Oily mouthfeel, and even oilier with water (plus woodsmoke). Again, this has huge depth and richness - this is a BIG whisky.
The finish is long with tannic oak, raisin and aged port. This is a big fat bruiser of a Canadian - the pale colour deceives you. It has more in common with aged dark bourbons than most Canadian whiskies you'll experience - it could be the best Canadian whisky I've ever tasted (though that would take a lot of re-tasting and contemplation to work out). Let's compare with the Canadian Club 40 year old: the 40 has slightly less complexity (it noses like an aged Scottish grain) and the palate has more spice but less depth. Still, the 40 is stunning stuff. But the 41 is transporting. Jim Murray awarded it Canadian Whisky of the Year.
Find where to buy Canadian Club whisky