XOP CLYNELISH 21 YEARS OLD
XOP CLYNELISH 21 YEARS OLD
4 2100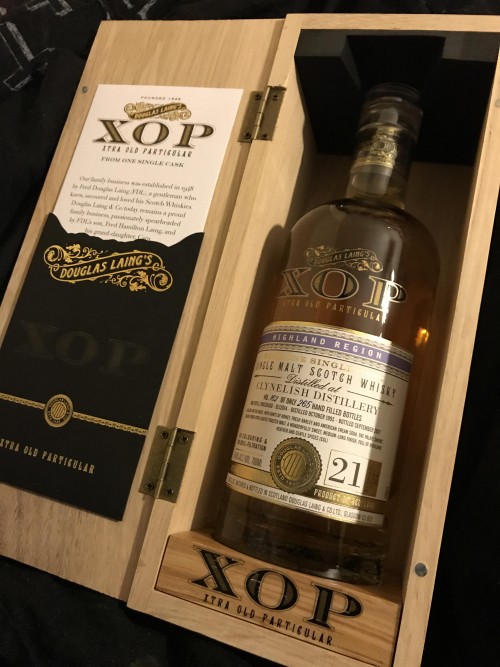 Nose

~

Taste

~

Finish

~

Balance

~

Overall

100
Distribution of ratings for this: brand user
If Gardenias are the summer's jewel of flowers, this certainly sits as one of the heavenly crowns of summer whiskies (if not all seasons).
Unfortunately, only 270 bottles were released and if there is one bottle that I'd get back into production ASAP it would be this.
Every sip feels like I'm rolling in the fields of the Scottish Highlands on a warm British summer day or else on a hammock on a sultry summer evening with the scent of exotic flowers and honey filling my nose.
The nose is by far one of the best I've experienced in my humble years of drinking whisky and simply unforgettable.
As soon as the top comes off, the waft of rich honey and Christmas spices fill your nose without being over powering.
It deepens on the palate with honey and spices, cloves, nutmeg and biscuits. There's a creaminess that moulds it harmoniously together and the balance is just so perfect, it's smooth enough to drink neat at 57.2% ABV.
The finish is wonderfully medium-long leaving you with gentle spices and a lasting memory in your soul.
Verdict: There's just a different class to this whisky - I absolutely love the intricacy within the layers that weave in such a way as to give a full-bodied effect without the alcoholic punch.
If there's anything that brings heaven and exotic sunshine bliss to my door - this is it.
Find where to buy Clynelish whisky