Eagle Rare 10 Year Old
A not so rare treat
3 483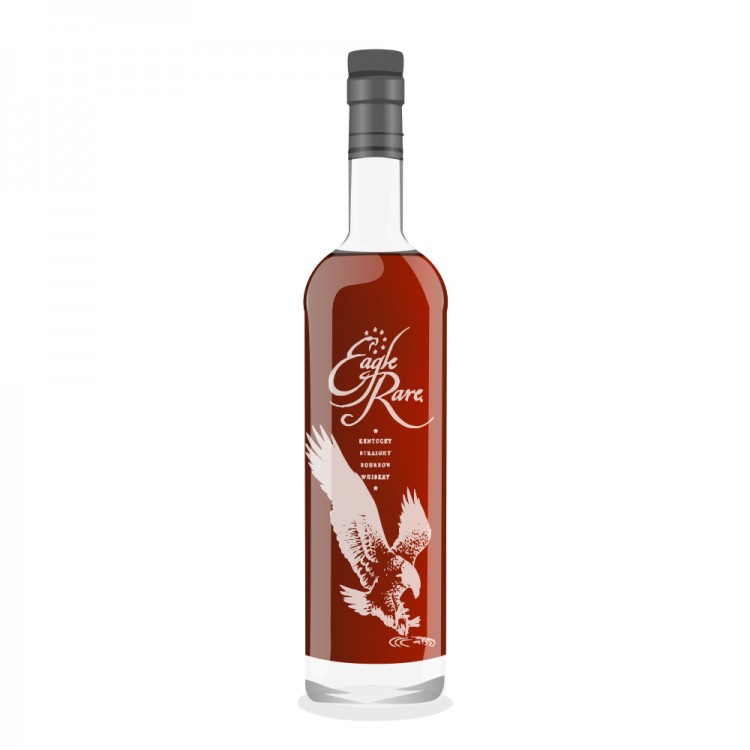 Nose

~

Taste

~

Finish

~

Balance

~

Overall

83
Distribution of ratings for this: brand user
First thing to note is that this bottle is available almost everywhere and it comes at a very affordable price - currently £28 on amazon and at sainsburys. It's not much more than my current favourite cheap shelf fillers - the likes of bowmore 12, aberlour 10 and old pultney 12. So let's see how it fares.
Nose Caramel and malt, very much like tea wafers (caramel and soft wafer). Cloves are present but not dominant. Along with pine nuts and sweet corn. Finally a dry charred wood and dried tobacco balances all that sweetness.
Palate Very sweet upfront which I identify as caramel with a suggestion of roast pine nuts, jasmine and a dash of fresh ginger. A certain dryness comes from an oaky barrel influence.
Finish Sweet and dry at the same time. Caramel, tobacco and sweet corn dominate. Whilst bitter english tea lingers somewhere unseen. A long and thick finish.
In conclusion I would have to say that this is a dram I will be seeking out again. Its balance between sweet and dry is achieved with almost perfect execution. And though it is definitely not complex, it makes up for that by delivering the flavours it does have well. It's a well defined whiskey that knows what it wants to be. A real contender for top "daily dram" considering the price.
Slaínte
Find where to buy Eagle Rare whisky