Famous Grouse Blended Scotch Whisky
Scotlands Favorite but not mine!
0 068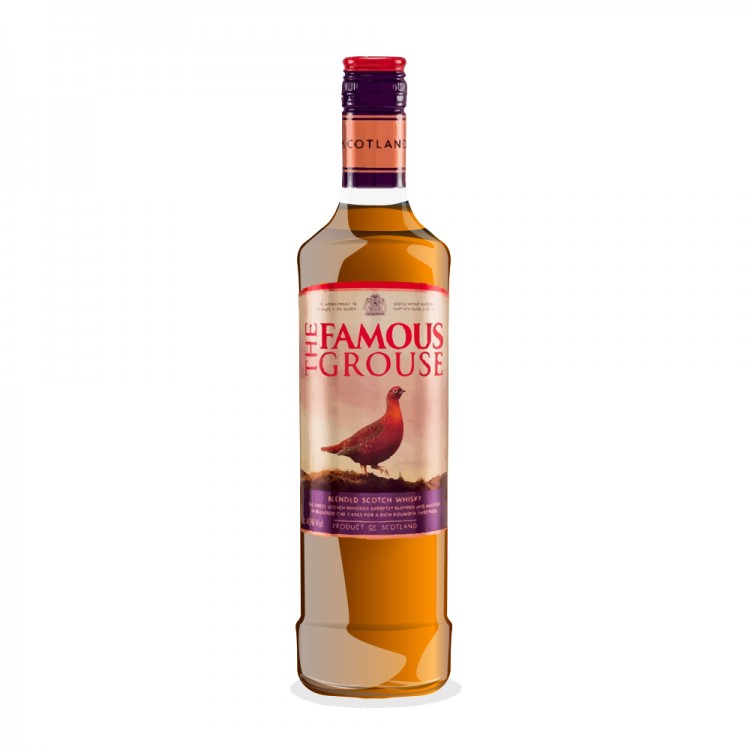 Nose

15

Taste

18

Finish

15

Balance

20

Overall

68
Distribution of ratings for this: brand user
This was the first Whisky i ever tried and to be frank it didn't agree with me the first time although since i have matured and got over the initial alcohol kick. I found that adding a small drop of cool water makes this much easier to drink but also brings out the flavors beyond what you think would be possible.
NOSE: Sweet caramel, Flowers and fruits, hint of chocolate. All the time you nose this you can smell the spice in the background! Nose is the same even after you add water
PALATE: Firstly there is Toffee, Caramel and Spice but this is all masked by an overpowered sweetness which lasts until you swallow. Adding water allows the Spice and Toffee to shine through the initial sweetness and alcohol.
FINISH: Medium warmth going down which is prolonged when you add water to the mix. Drinking neat makes the finish! I also have to note the taste of sick which was the last thing i could taste after this went down (i kid you not although it was faint!)
Verdict: Not bad but certainly not the best I've tried so far. The Finish is by far the worse part for me, with the initial taste on the palate being the party piece of this Whisky! The taste of sick at the end is a recurring thing for me with this Whisky and once I've finished the bottle i will not be buying another!
Find where to buy Famous Grouse whisky