Finlaggan 21 Year Old
Highly drinkable single malt from Islay
0 386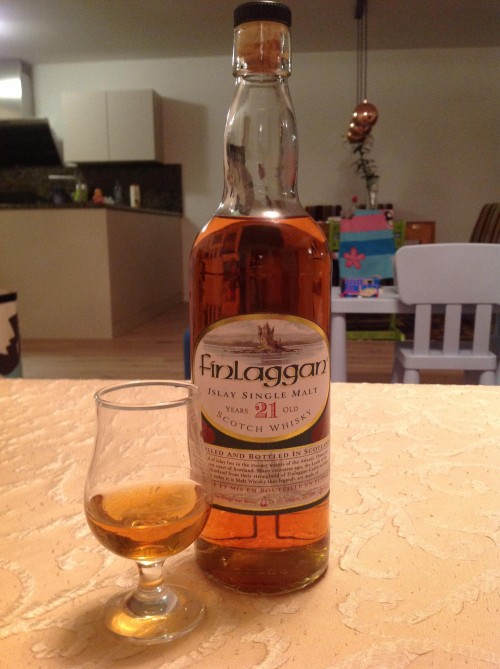 Nose

~

Taste

~

Finish

~

Balance

~

Overall

86
Distribution of ratings for this: brand user
Finlaggan is bottled by the Vintage Malt Whisky Company who own other well-known brands in the market such as 'The Ileach' and 'Islay Storm'. It is bottled as an undisclosed Islay malt, and according to the folks at the Vintage Malt Whisky Company this 21-year old was probably distilled in 1983 and bottled in 2004. The bottle itself does not provide any details as to distilled and bottled dates. Nowadays, Finlaggan is only bottled as different NAS expressions, due to the high prices any Islay malt now commands.
The nose starts with delicate smoke, then turns salty before notes of vanilla and honey develop. Later, there are fruity elements with hints of mango and passion fruit.
The palate is very smooth and rounded. There is again delicate smoke, now followed by notes of fudge and smoked ham, as well as by a hint of lemon juice. All in all this is a wonderfully balanced palate.
The finish is of medium length and quite dry. The lemon flavours are back and last until the very end.
This is a wonderfully balanced and smooth single malt that has matured very well. The salty and fruity elements have been very well integrated with the smoke and combined into a highly drinkable 'potion'. Not the most complex dram but very smooth. My guess is that this originates from Caol Ila - but then what do I know.
Find where to buy Finlaggan whisky