Four Roses Single Barrel
Melons
2 086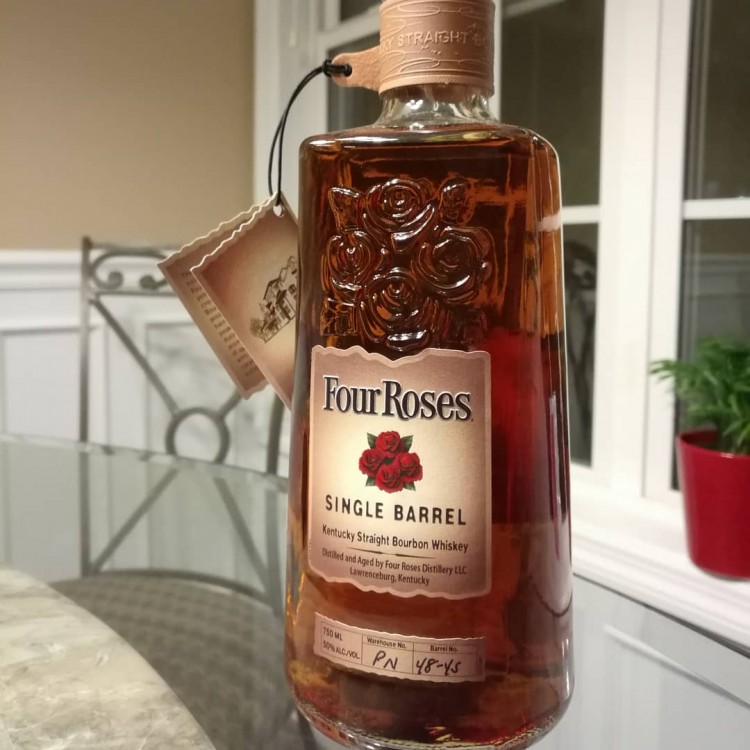 2
Nose

21

Taste

22

Finish

21

Balance

22

Overall

86
Distribution of ratings for this: brand user
This is my 2nd bottle of the 50% FRSB. This one is: Warehouse PN Barrel 48-45
Bottle opened about a month and is 2/3 full.
I'll be comparing this to my other bottle, which I have a review of on my profile.
Nose: Honeydew, cantaloupe and winter melon. Wet charcoal after a campfire. Brown sugar glazed bacon. Salty. Lots of melon.
Palate: Vanilla custard, and more melon. The melon really stands out. Honeydew and cantaloupe. Grassy. Strength of flavours is lacking compared to the other bottle. I wish there was more saltiness on the palate like the nose led me to believe.
Finish: Medium length with Melon and vanilla.
Overall: I think I enjoyed the other bottle a tad more. It had more variety and stronger flavors. This is so totally different. A similar characteristic is that you dont feel the 50% abv. This goes down very easily. Melon steals the show here. It is very enjoyable. Melons are a new sensation in whiskey for me and a nice one.
Find where to buy Four Roses whisky