Glenmorangie Nectar D'or
Golden Nectar
0 086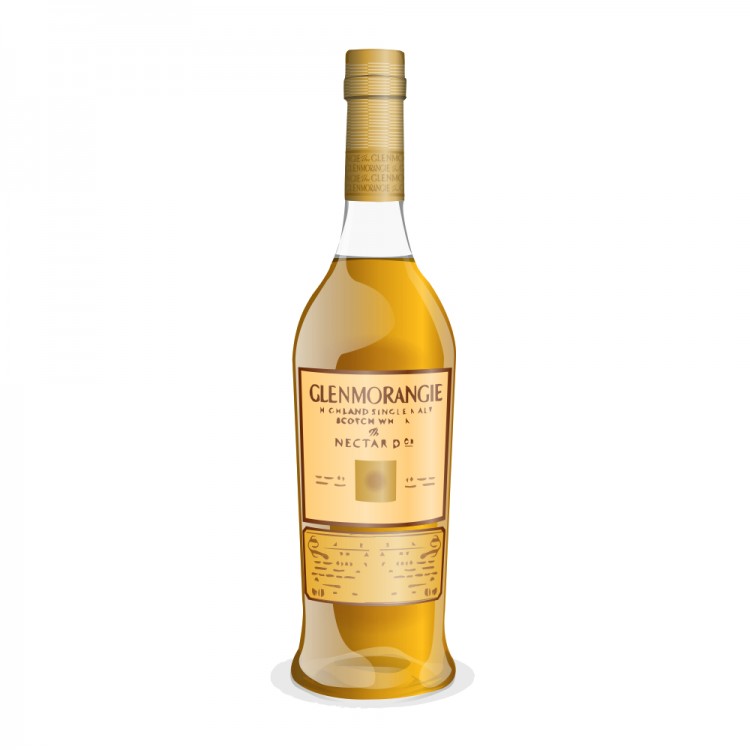 Nose

~

Taste

~

Finish

~

Balance

~

Overall

86
Distribution of ratings for this: brand user
Of all the wine finishes, this Nectar d'Or is probably the most popular. Launched in 2007, this is the orginal with a finish ons weet Sauternes wine casks.
The nose is rather floral and reveals a truckload of honey. Dried grass. Very fruity. A whole basket of fruit, in no particular order: apricots, apples, lime, prunes, clementines and even some kiwi. Turn that into a stew and sprinkle it with cinnamon. You will get this golden nectar. Soft and wonderful.
It rolls across the tastebuds in all its creaminess. Immediately a sour touch of the wine and a bitter lining of the oak ensue, but never go over the top. All is well balanced. The sweetness dominates. Some more citrus now. Mild spices, too. Ginger and cinnamon. Reminds me of cake with lemon curd.
The finish is medium in length on green tea and orange marmalade.
This is an awesome Glenmorangie, even better than the Sonnalta PX which was already very good. As it suits a Sauternes, this should be had after dinner. Around 50 EUR.
Find where to buy Glenmorangie whisky