Highland Park 21 Year Old
Apfelstrudel
0 087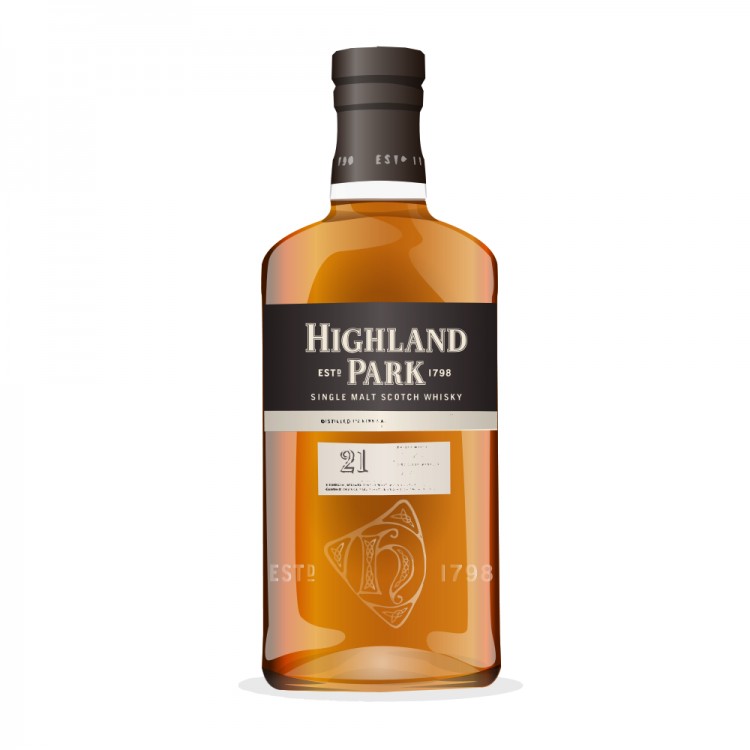 Nose

~

Taste

~

Finish

~

Balance

~

Overall

87
Distribution of ratings for this: brand user
After three nice Scapa, let us remain on Orkney for a little while longer and enjoy a few Highland Park. The five samples on my desk are rumoured to be all of very high standard. Next to this 21 Year Old, I also have the 25 and 30 as well as two Indies. But first, the Highland Park 21 Year Old.
The nose is a bit aloof and somewhat sweet on all kinds of fruits. Pears, banana, cherries and gooseberries. Loads of heather and hay. Roasted almonds and sultanas. Apfelstrudel. Slightly floral, but very, very nice indeed.
Sturdy and oily on the palate, which took me a bit by surprise after the soft nose. Citrus fruit, from lime to bergamot. Walnuts, heather and honey. The peat gives it a smoky edge. Very tasty. Ginger is the leading spice. Honey comes to the fore. Gains power.
The finish is long and warm and fades beautifully.
Excellent HP. Around 115 EUR, which I will gladly fork over in in this case.
Find where to buy Highland Park whisky