Jim Beam White Label
Clash of the Titans Volume 2
4 182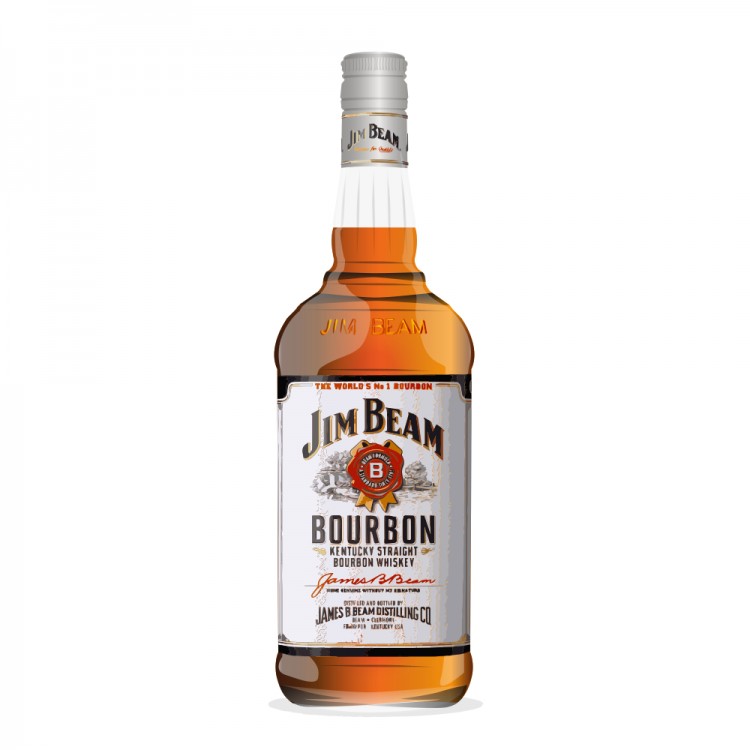 Nose

20

Taste

21

Finish

21

Balance

20

Overall

82
Distribution of ratings for this: brand user
Jim Beam White Label is the best selling bourbon in the world. Like Jack Daniel's, Jim Beam is a pop culture icon synonymous with rock and roll, working-class drinkers, and America. Unlike Jack, there is no semantic labelling controversy with Jim Beam; it's bourbon through and through.
So for the sake of this comparative review, I'll taste the whiskeys neat as well as with Coca-Cola and with Ginger Ale since these are the two most common mixers people use.
NEAT
From a Glencairn
Nose: oak, floral vanilla, citrus, brown sugar, a bit of spice, a touch of barrel char/smoke
Palate: light bodied, vanilla, citrus, honey, orange zest, a touch waxy, a bit of barrel char
Finish: medium length, oak, vanilla, caramel, waxy, a very slight barrel char smoke
Comment: This is a really easy sipper. It's more floral and honey-forward than I remember. Anyone new to the bourbon category can sip this to see what bourbon is about. The lower proof makes it a friendly session bourbon.
Rating as a neat sipper: 82/100
Thoughts: As far as sipping Jack vs Jim neat, I'd lean more toward Jim Beam. It's not quite as sweet and has a little more brightness and balance to my palate.
MIXED WITH COCA-COLA
While Jack & Coke was kind of mediocre to my palate, Jim Beam & Coke is another story. I think this mix works brilliantly. Beam is brighter overall and the citrus, vanilla and spice of Beam cut through the Coke's sweetness better than Jack. Jim Beam & Coke tastes like a less sweet version of a vanilla Coke with a lemon wedge. I'll risk the wrath of Lemmy's ghost and say that Jim wins this round for me. Honestly, I don't think Lemmy would have cared what I think anyway.
MIXED WITH GINGER ALE
Ginger Ale was always my preferred mixer when I drank rye. Maybe it stems from an affinity for drinking flat ginger ale as a kid when I was sick and stayed home from school and watched The Price Is Right. Maybe not. Jim Beam and Ginger Ale isn't a bad mix, but it's kind of more of the same, the spice and brightness from the Beam doesn't really add anything since Ginger Ale has those flavours anyway. It's inoffensive but there's no real synergy.
If I had to choose only one, either Jack Daniel's or Jim Beam, to keep as a well whiskey, I'd choose Jim Beam. I enjoy it more neat, on the rocks, and it's not unpleasant with mixers either.
Find where to buy Jim Beam whisky