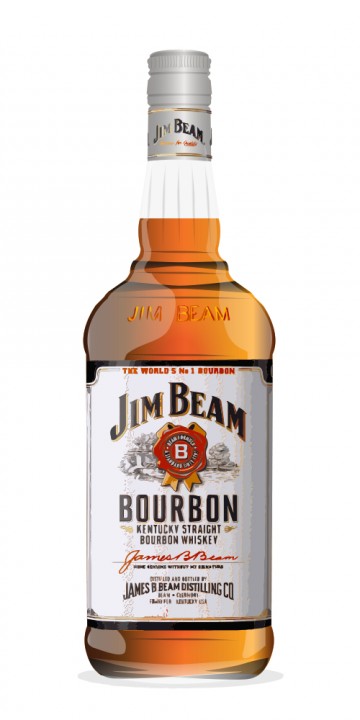 Jim Beam is still one of the best-selling bourbons in the States and their White Label heads the statistics in that regard. Thanks to my buddy Timon I could try a bottle from the 1990s. Let's not forget that this was developed to be used as a mixer, rather than be sipped in its own right.
The nose is rife with OBE, making it smell bad for a minute before it turns towards grapefruit with caramel and some toffee. I leave it to breathe for a while. That makes some red and yellow fruit come out, as well as a layer of rust. Funny and not bad at all.
Quite light on the palate, but nicely sweet and very accessibly. More fruity than expected. This is more than just vanilla and caramel. I also get sultana and peach, baked apples and semoule. I don't think I would have thought this a bourbon if it was presented to my blind. Nice.
The finish is rather short, but nicely sweet and spicy.
My expectations were very low, but I have to admit this was good fun. But I'm sure it has everything to do with the OBE! Thanks, Timon.