Lagavulin 16 Year Old
Beach and Smokehouse Tour
0 290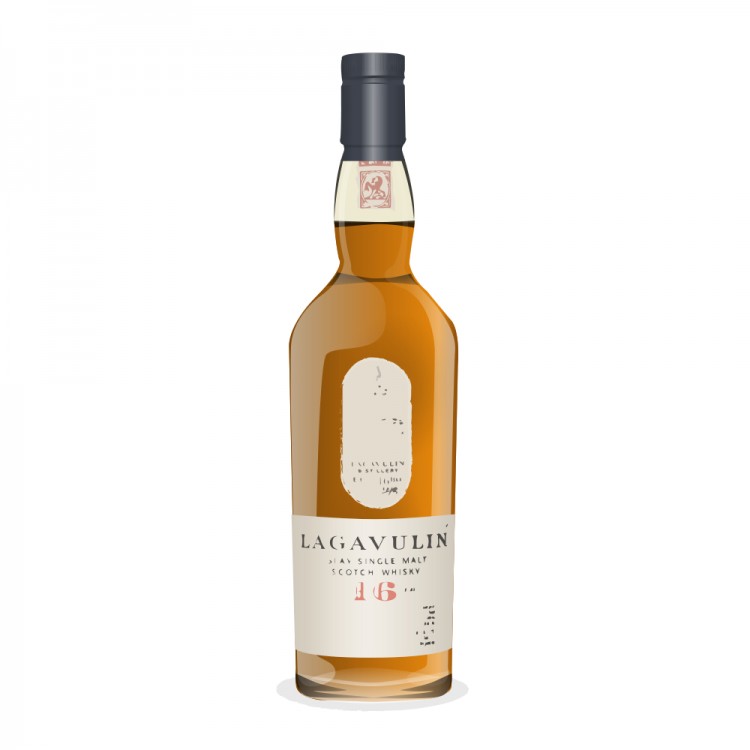 Nose

~

Taste

~

Finish

~

Balance

~

Overall

90
Distribution of ratings for this: brand user
When I first became interested with SMSW, I came across an educational whisky blog (Malt Madness) which provided me with a lot of insights and guidance. One thing that jumped out at me was the story by the author, Johannes van den Heuvel, and how, back in 1991 he first became introduced to Scotch and how his first taste of "the water of life" was Lagavulin 16. He has been hooked on SMSW ever since with special sentiment towards Lagavulin 16. His experience certainly peaked my curiosity and I knew I had to try this special malt.
With all these flavors going on from start to the literal finish, your senses take you from the beach to the smokehouse and back again with plenty of scenery in between.
Taste testing review performed while watching the 2011 Chicago Cubs Opening Day game (so I have plenty of time to enjoy the dram[s]), in a 12 oz. snifter, hand warmed, lot's of nosing.
Nose: Amazing how many flavors come thru; ocean saltiness and sea foam, seaweed, shore side smells of decaying crustaceans, tobacco, ripe fruit, smoldering peat, old leather, whiffs of Bourbon & sherry?.
Palate: Like chewing on a burnt wooden stick coated in sweet oil, wet leather soaked in malt, dried citrus rind.
Finish: Slight bitter sweetness giving way to the sugared peat which hangs on for a long, long ride, undertones of some black licorice, old dried out fruit lightly salted.
Balance: A smokey, well balanced complex dram indeed. Plenty to pick apart and identify over time. Warming opens up many layers of flavors.
This whisky is truly a favorite. Like a good "nine inning cigar", saddle yourself with a couple drams of Lagavulin 16 and this is the "nine inning whisky". Take your time with it and enjoy "the game". Go Cubs!
Find where to buy Lagavulin whisky