Lagavulin 16 Year Old
A Fog of Roses
0 759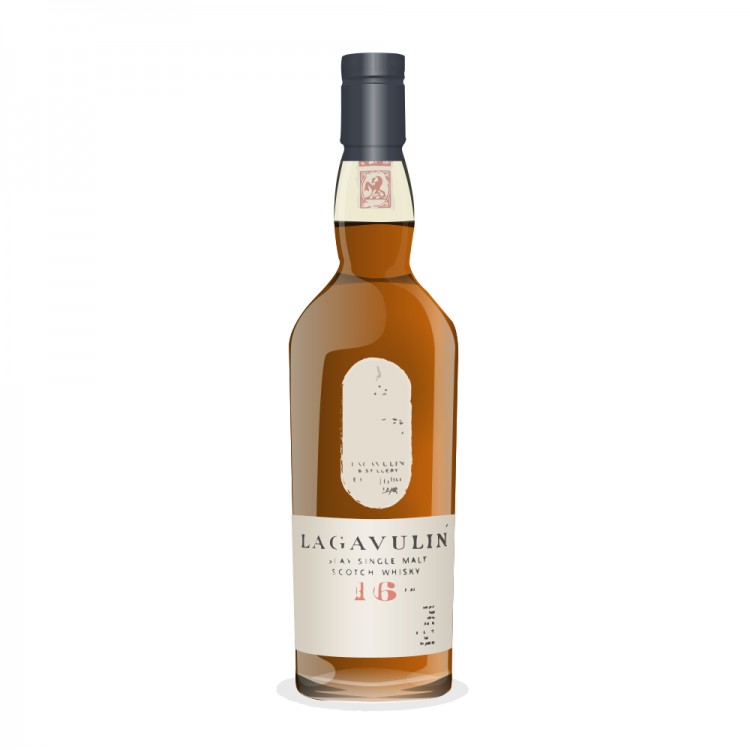 Nose

17

Taste

14

Finish

8

Balance

20

Overall

59
Distribution of ratings for this: brand user
Having crossed paths with many glowing reviews of this expression, I finally got myself a bottle to taste. Throughout my adventures with the water of life, I seem to lean more in the direction of the smoky than the sweet with a few notable exceptions like the tantalizing Aberlour A'bunadh, for instance. I was not expecting the sickly balance that greeted me with this Lagavulin and although I am glad to have experienced this 16 year old Islay, I will probably not purchase again.
Let's be clear; this does not strike me as an inferior whisky. There is a well-roundedness that permeates from all angles. I can see why some do enjoy this dram but for me, the flavor profile mixed in here is not enough of a standout to keep it on any short list of future joys to be had.
On the nose, there is a sense of old musty rose petals, a slight hint of cedar, and, well, a fog. In fact the entire intake is quite foggy indeed; lifeless and unremarkable.
Taste: Reminds me of an A'bunadh, only without the fun. The arrival is quick with a slight burn, but the overall density never really develops into anything interesting. Normally, With time (about 1 minute per year of the age statement) and a drop or two of spring water most drams I have experienced to date evolve into a more pure version of themselves. While it does seems to lighten up a bit, sadly the expected evolution never actually takes place.
The finish is as stifled as it is medicinal, with a maudlin sweetness that lingers like a cough syrup aftertaste on the tongue.
I had high hopes for this one, both with all of the community coverage and even some local peeps mentioning it as something to seek out. No such love from me on the Lagavulin 16; this may be another that I give away; and I do so dislike giving away hard bought whisky *sigh
Find where to buy Lagavulin whisky