Lagavulin 16 Year Old
A very well-rounded Islay
0 080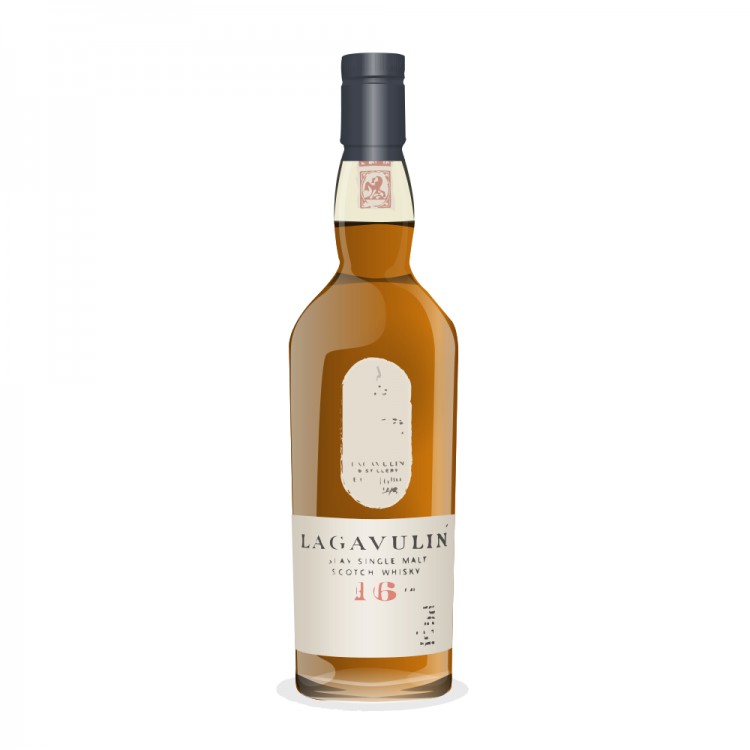 Nose

~

Taste

~

Finish

~

Balance

~

Overall

80
Distribution of ratings for this: brand user
This is perhaps my favorite Islay scotch, and I've had quite a few. I'm not sure what exactly brings me back to the Lagavulin time and again, but I think the best word is balance.
Certainly, this is a peaty scotch -- don't get this if you're not a fan of the heavier Islay malts -- but there are peatier (the Ardbeg 10, for example). And there's heavy oak flavor along with a faint sweetness at work here, too, which balances the flavor and makes for, overall, what I find to be a much more enjoyable and rounded scotch than something like the Ardbeg.
Worth every dime -- if I'm ever a bit more flush with disposable income, this will become a standard cabinet-stock bottle for me.
Find where to buy Lagavulin whisky