Laphroaig Cask Strength 10 Year Old
Atomic Peat Bomb
8 390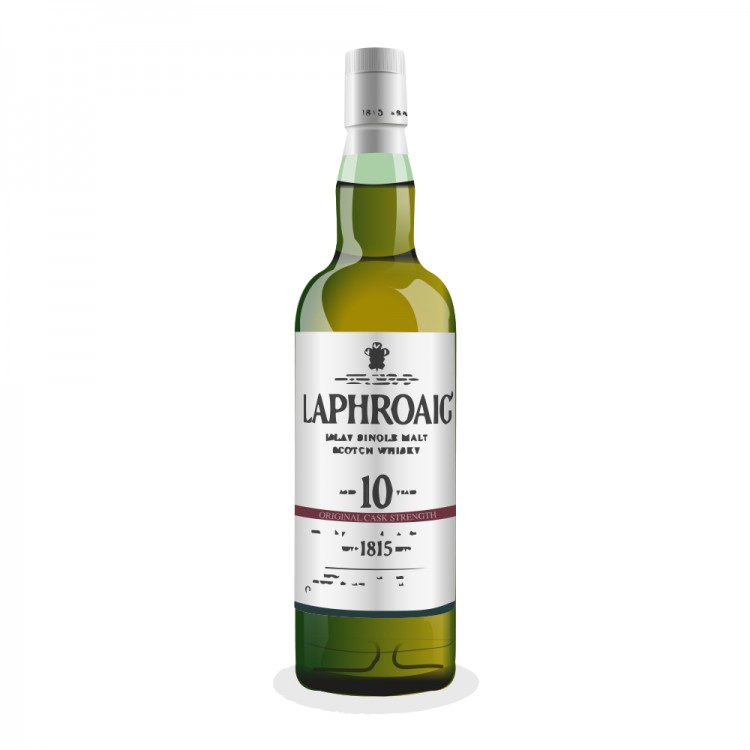 Nose

~

Taste

~

Finish

~

Balance

~

Overall

90
Distribution of ratings for this: brand user
My kids are in bed, exhausted from their opening performance in "Annie Jr.", my wife is out celebrating her birthday with friends, and I'm able to sit down and catch up with a review or 2. Who am I kidding, I'm tired too and with three different glasses there's no way I'll get through more than one review tonight. So what will it be?
Lucky to have had a visit last month by @Victor, @Maddie and @Paddockjudge near the end of our last exceptionally epic tasting session we opened three peat monsters. This was one of them, a gem acquired for me by @Paddockjudge (many thanks). It was only slightly less than full (we did small pours) and gassed since opening May 20.
This expression is reviewed in my usual manner, allowing it to settle after which I take my nosing and tasting notes, followed by the addition of a few drops of water, waiting, then nosing and tasting.
---
I rarely comment on appearance but this is just lovely in the glass. Amber syrup that appears oily and very viscous.
Nose:
Neat – In the Glencairn I first get hit with peat and smoke. Some lemon citrus in the background. Sweet syrup. Later, some dust. In the snifter I get a cross between burning plastic and volatile airplane glue. The peat is more muted but the syrup is there. Funnily I get a hint of bourbon in the Kentucky bourbon glass (yes, I did wash it after last use). The airplane glue and peat are in the background. This is a busy and rich nose. 22.5/25
With water – More syrupy, lemony, and the smoke is more in the background (22/25)
Taste:
Neat – In the Glencairn, Rich sweet arrival. Sour smoky development. A little citrus in the background. The snifter provides a bitter arrival and sweet development. Creamier mouthfeel and muted smokiness in the bourbon glass. This is a very unidimentional whisky on the palate. 21.5/25
With water – A little hotter, but the flavour becomes richer. (22.5/25)
Finish: Ashtray alert! I feel I could blow smoke rings a long time after the sip. 22/25
Balance: This is essentially a one trick pony, if you like peat, the nose and the palate deliver. 22/25
Score: Neat - 88/100 With Water: 88.5/100
Overall score based on enjoyment: 90/100
---
If you like sweet peat and you like rich, and you are a fan of full flavour, this is one to have in your cabinet. Although I was blown away by this when we opened it together, it's not quite as fun on my own. It's not complex, but it is a very impressive atomic peat bomb.
This just means I probably won't be reaching for this one unless I have someone or some people over who will appreciate something that is almost impossible to find in Canada.
I liked this one best in the Glencairn.
Find where to buy Laphroaig whisky