Laphroaig Cask Strength 10 Year Old
Batch 13
10 392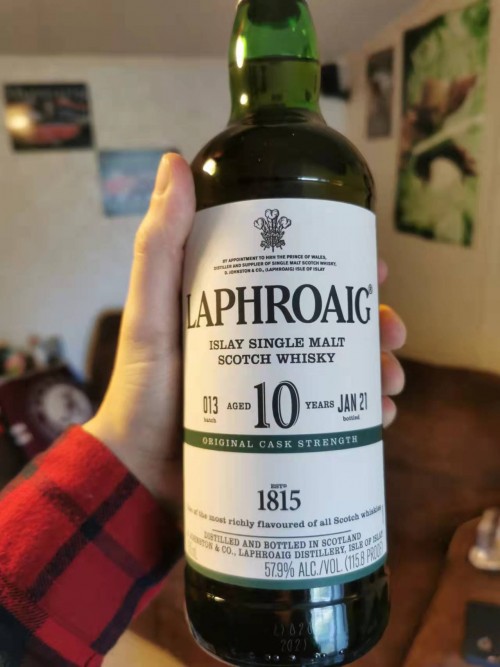 Nose

23

Taste

23

Finish

22

Balance

24

Overall

92
Distribution of ratings for this: brand user
This is my 3rd bottle of Laphroaig 10CS. The first 2 were very good, and now that the temps have dropped off a cliff, it's time to break out the peat!
This is batch 13, bottled in Jan 2021 at 57.9% ABV (nice). Bottle has been opened just short of 1 year and is about half full. Neat in a Glencairn.
Nose: It's just so umami and meaty. It's like a smoked pork butt drizzled in citrus juice and served with an orange peel. Savory, smoky, meaty, yummy.
Palate: A continuation of the nose to be sure. Smoked pork, citrus, lemongrass. A bit of caramel/chocolate sweetness in there as well. It just meshes so well, the smoky, sweet, and savory bits all wrapped up in one sip.
Finish: Lingering smoky finish with a bit of salinity in there.
Overall: This, along with the Ardbeg Oogie, are my 2 go-to peaty drinks when I'm in the mood for it. Compared to earlier batches I've tried, I'd say this has a tad more citrus.
Last winter when it was freshly cracked, it was fairly closed. I anticipated that it would open up some, and so I waited to jot down a review (still drank half of it, so it wasn't bad by any means). It has opened up tremendously. I doubt this half of the bottle will make it to Spring.
Find where to buy Laphroaig whisky