Lochside 1981/2010 Whisky-Doris
Under a Spell
0 095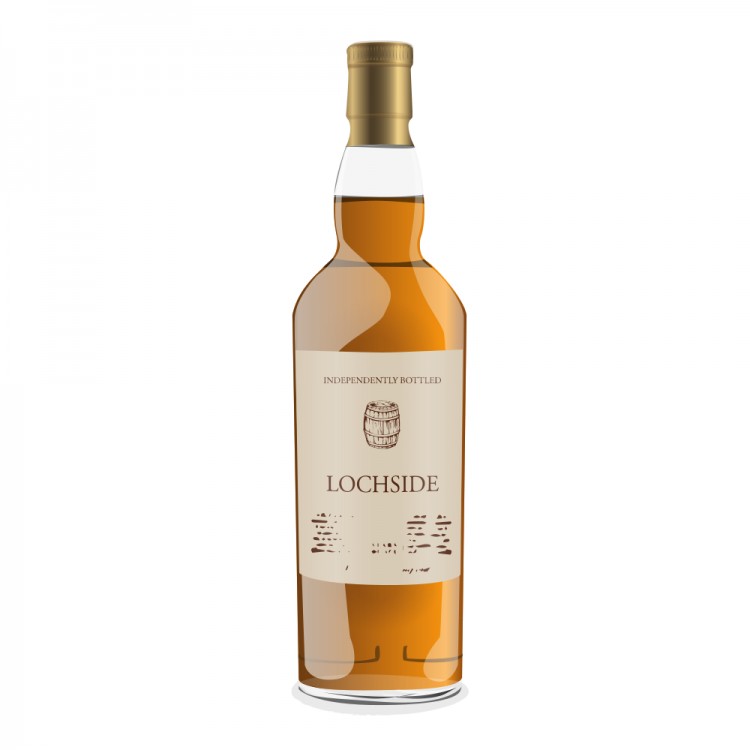 Nose

25

Taste

24

Finish

23

Balance

23

Overall

95
Distribution of ratings for this: brand user
The sole entry I have on my list for Lochside, is coincidentally also the highest grosing. In the two years that followed since, I have never tasted a better whisky. But as we all know, you can't judge a book by looking at the cover, you don't know a distillery until you've sampled ample of their wares. Therefore, I put in an order for various samples of Lochside, from various bottlers, different ages, time periods and finishes, to try over the months and years to come.
Today's entry, a fino matured Lochside, bares the load of confirming or breaking my faith in this distillery.
---
Description: matured for 29 years in a fino(!) sherry butt and matured by the German independent bottler Whisky-Doris.
Nose: far less fruity than expected: her sister, the '81 Blackadder, gave me an exuberance of grapefruit. This one on the other hand, has a much more stately feel to it. It opens up with an ensemble of wet clay ground, leather, butane camp stove gas, cooked asparagus, wet wool, saline maritime air with a touch of smoke and roasted trout. After a while and certainly with a dash of water, the grapefruit aromas free themselves and give the dram the more familiar aura of Lochside: mandarin, red grapefruit & white grapefruit. All the tropic goodness that I've come to love and associate with this distillery are openly on display, but now with a pinch of cigar tobacco, a teaspoon of butter and a touch of vanilla.
Mouth: an uppercut by a punchy palate of orange zest coated in ginger. Some smoke, lemon squash and white pepper lurk beneath the surface.
Finish: long an heart-warming, with a saline bitter touch to it.
---
Verdict: oh that nose, an ever changing opening with layer upon layer of pure perfection, good god here I go again, fallen under Lochside's spell. It took me 43 minutes to even take a sip. The palate though not as sophisticated, is a force to behold, powerful This dram is turning me into a melancholic sack of wine. But tonight I'm letting it all out: if there is on distillery that can almost move me to tears, it's you Lochside.
Find where to buy Lochside whisky