Lot No. 40 Cask Strength Canadian Rye Whisky
12 YO CS - Klaek on steroids
5 689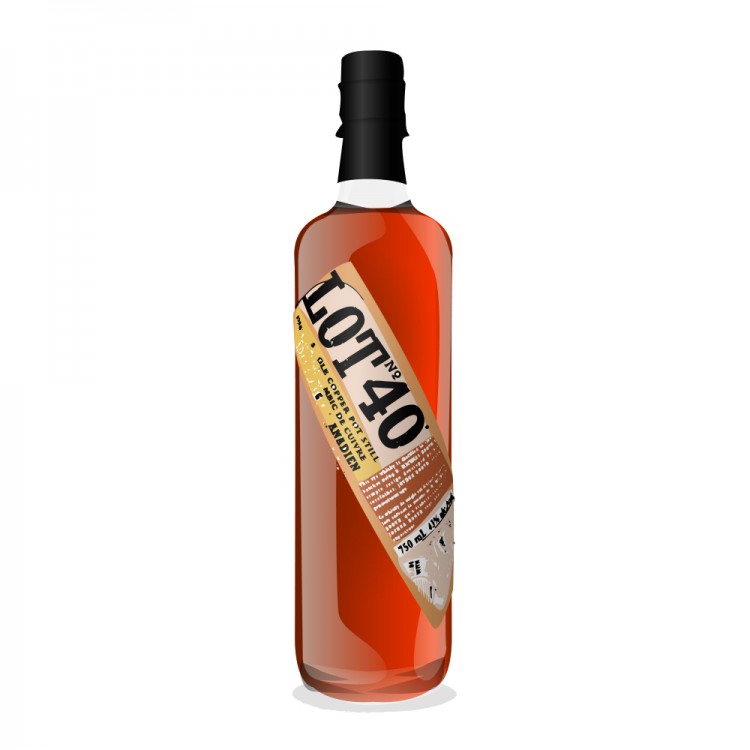 Nose

~

Taste

~

Finish

~

Balance

~

Overall

89
Distribution of ratings for this: brand user
At the Canadian Whisky Renaissance masterclass yesterday at Spirit of Toronto 2017, we were introduced to a series of limited releases set for this fall. This one was anticipated after a few of us got to taste it at last year's show.
I was able to get enough of a smell and taste to jot down a few notes to post for a review. Unfortunately the ambiance wasn't perfect: It was loud, the air circulation was bringing cooking smells into the room, I had tried a few others, but let's give it a go:
---
Nose
Vanilla, pickle juice, caramel. Quite pleasant.
Taste
Caramel, toffee, coffee, no alcohol burn.
A drop or 2 of water (sadly, only a couple of minutes to let it open) magnified the flavours and made them richer and spicier.
---
This one is definitely worth getting.
Interestingly, although we tasted it at 55%, Dr. Livermore seemed to suggest that the final "cask strength" bottling would come in at 53%. I wasn't able to understand this but @paddockjudge had me on a very short leash - he wouldn't even let me ask about caramel colouring after the presented consistently commented on the colours of the whiskies.
We'll find out more in the fall, and if I'm lucky enough to get some of this I'll revisit this review or, if the ABV is different, maybe I'll write a new one!