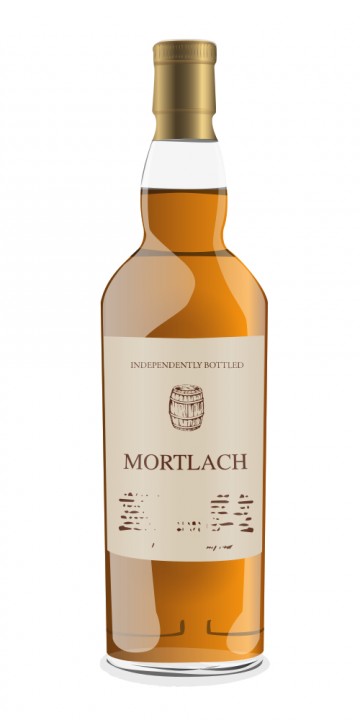 This is an older, official bottling from Mortlach, released in 2004. If you can find it today, you will have to cough up some 1.200 to 1.600 EUR to add it to your cabinet. Hence I am happy to say that my Dutch whiskybuddy Marcel sent me a sample. Very generous indeed!
Wonderfully delicate and quite floral nose (not soapy, mind you!) with some dried heather, wild flowers, honey, white apples and the peel of unripe banana. Old books. Fresh sheets on the bed, I kid you not! Some pineapple, a slice of kiwi and a very soft but unmistakable trace of smoke. A touch waxy even. This is absolutely delicious, wonderfully layered and hence quite complex.
It is very creamy on the palate, wonderfully sweet, but does turn very spicy from the get go. An uppercut of ginger and white pepper. The wood, which was all but absent on the nose, runs amok on the palate. A beautiful and round malt develops. The banana returns, as does a handful of nuts and some smoky touches of wood.
The finish reveals the old school character of this outstanding Mortlach, which I find to be a bit Brora-like. There, I have said it.
Undoubtedly one of the best Mortlach I have had the good fortune of tasting. Thank you, Marcel!
I need a Dutch whiskybuddy.