Nikka Yoichi 10 Year Old
Rollercoaster palate
0 085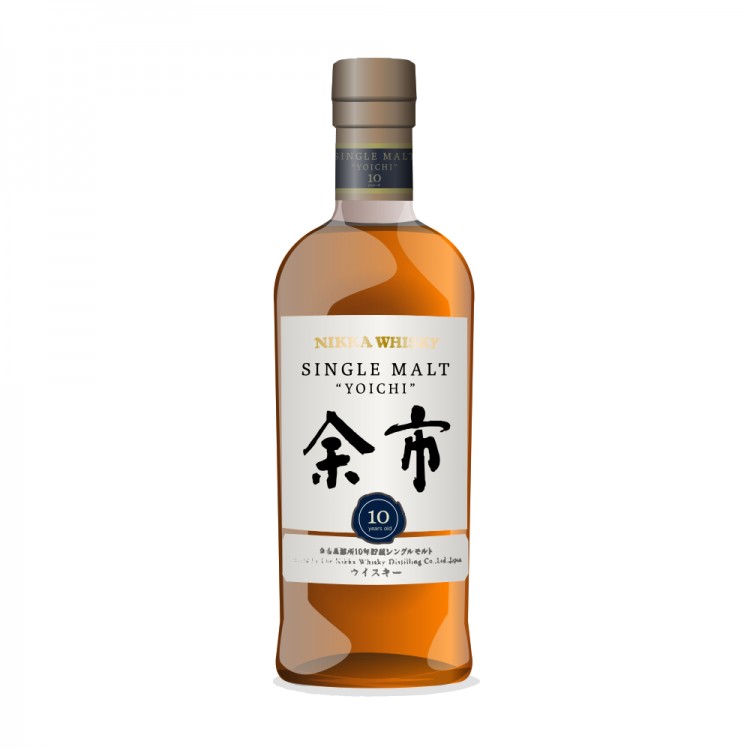 Nose

~

Taste

~

Finish

~

Balance

~

Overall

85
Distribution of ratings for this: brand user
Yoichi is produced at Yoichi distillery, located on Hokkaido, Japan's northernmost main island. The distillery belongs to Nikka Whisky Distilling Company that in turn is owned by Asahi Breweries. Nikka was established in 1934 by Masataka Taketsuru, one of the founders of the Japanese whisky industry.
The nose starts with some rubbery notes and fruity elements like vanilla and peaches. Then there is caramel and a distinct malty component. Finally I also detected some smoke but it is much less pronounced than I would have expected after having read a number of reviews. I like this nose: nothing spectacular but good, solid workmanship.
The palate is very smooth and almost creamy at first, then quickly changes track and becomes spicy and peppery. There is also an earthy element – that I find very appealing – next to notes of honey and almonds. The longer the whisky lingers in your mouth the more voluminous it seems to become.
The finish is of medium length and rather dry. A touch of smoke lingers on for a while, followed by some very light floral elements.
I like this whisky. The nose is many-sided and interesting, proof of what the people at the distillery are capable of. The highlight for me is the palate, though: the range of impressions that run over the tongue is amazing, going from smooth and creamy to spicy and peppery in no time. Very impressive! This is another of those single malts that one can recommend without reservation.
Find where to buy Nikka Yoichi whisky