Old Pulteney 17 Year Old
Roses and Spice and all Things Nice
6 090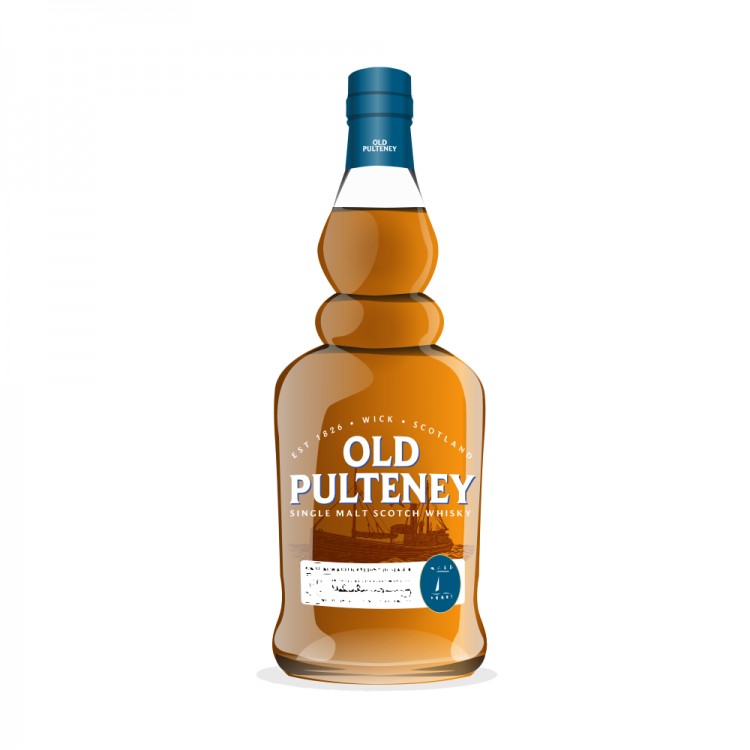 Nose

~

Taste

~

Finish

~

Balance

~

Overall

90
Distribution of ratings for this: brand user
As I'm sure anyone reading this will know this was discontinued last year and I gambled, due to its reputation and my experiences with the 12, and snagged a couple of bottles. I'm always cautious when reviewing a popular malt as it's easy to get swept up in the hype and lose some of our objectivity. Mind you, all reviews are rather subjective so I'll shut up and get on with it.
Bottle has been open almost two months with about a third gone. Review is with a few drops of water. It's fine neat but I think water brings out more complexity and floral notes on the nose and palette.
Nose - Fresh and clean with a quite noticeable bourbon influence - rose water, vanilla, some soft oak and a touch of honey. There's a little light salty toffee note too with lots of fresh fruit - apples, lemon - and a little dried fruit as well. Some baking spices, cardamom and clove, round things off nicely adding some dryness.
Taste - Sweet arrival, lemons and apple again, then the salt and spice start to take a real hold and unravel into the finish. That rose water note really comes out as well along with some creamy malt. Very nice and well-balanced and a delightfully silky and rich mouthfeel.
Finish - Longish with a good balance again of the spice and more astringent (but not bitter) oak notes. Some salty toffee is lurking about as well.
I think I actually find the development and mouthfeel is better neat as it unwinds on the tongue beautifully. Water makes the experience much more, hmm, fluid, perhaps? If that makes any sense? But still very enjoyable. A good malt to play with as I've found it can take a lot, if one is so inclined.
Well, I'm glad I bought this that's for sure and truth be told I have to hide this bottle away as once I've had a pour it becomes extremely moreish. In that sense it reminds me of Arran 14. This is an excellent whisky worthy of its reputation and further warms me to Pulteney's charms. That said, as for buying two . . . well, I won't complain having to drink another but, hand on heart, I wish I'd bought another Talisker 18 instead.
Find where to buy Old Pulteney whisky