Old Pulteney 17 Year Old
Nozinan Mystery Sample Series - #9
7 289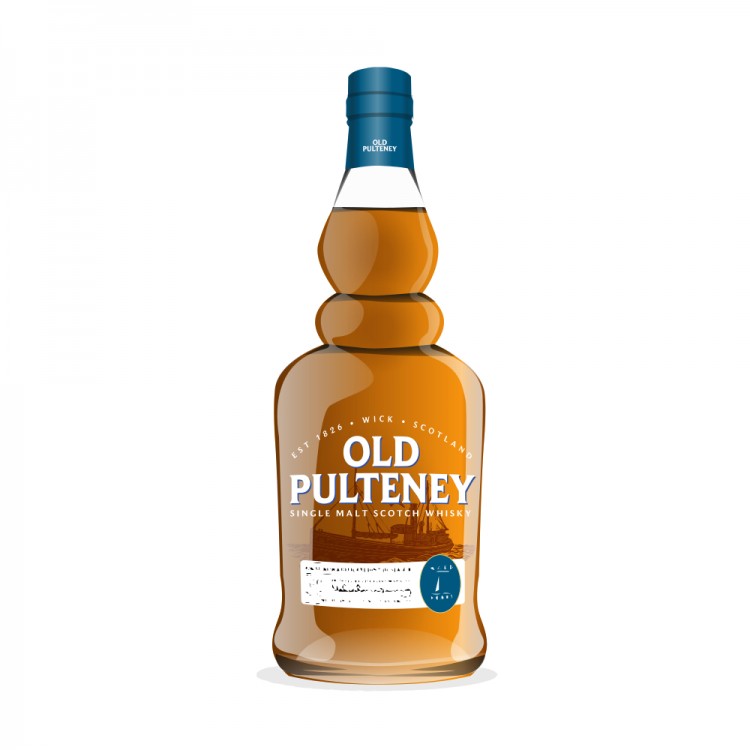 Nose

~

Taste

~

Finish

~

Balance

~

Overall

89
Distribution of ratings for this: brand user
On August 15, 2020, a small group of us had a Zoom Tasting of 4 mystery samples. We had received them from @Fiddich1980 and tried them earlier, and then we went through them together. 2 of the 4 samples were whiskies and this is the first of two reviews from that set.
This expression is reviewed in my usual manner, allowing it to settle after which I take my nosing and tasting notes, followed by the addition of a few drops of water, waiting, then nosing and tasting.
First tasting Aug. 13 2020
Sweet, Floral nose Syrup, ?rosemary? ?sage? Grapes? Taste sweet, spirity, effervescent. Bitter on the finish, short. Guess about 43% - could be a brandy.
---
Formal Tasting October 12, 2020
Nose: 22/25
Sweet fruit, cinnamon and sweet apple are the primary notes. Fruit syrup. I don't get the savoury notes from my original pour of this sample. Very pleasant, not overly complex, but clean and fresh. Slightly richer, more syrupy nose with a few drops of water. (22.5/25)
Taste: 22/25
Fruity, slightly effervescent on arrival. A little sour in a pleasant way. crisp green apples, white table grapes. Some oak in the development, kind of like an oaked white wine. Water adds some pepper to the palate. Makes it a bit more substantial. (22.5/25)
Finish: 22/25
Medium length. Oaky tannins. A little pepper, slightly astringent.
Balance: 22/25
The nose and palate compliment each other. Not too sweet, not too sour. Not overly complex but light and refreshing.
Score: Neat - 88/100 With Water: 89/100
---
This would make a great alternative to a chilled white wine in the backyard on a summer evening, if I drank white wine.
I wonder if air in the sample bottle had some effect on the differences between the August tasting and today's, and for the better.
Thanks again, @fiddich1980, for providing the sample!
Find where to buy Old Pulteney whisky